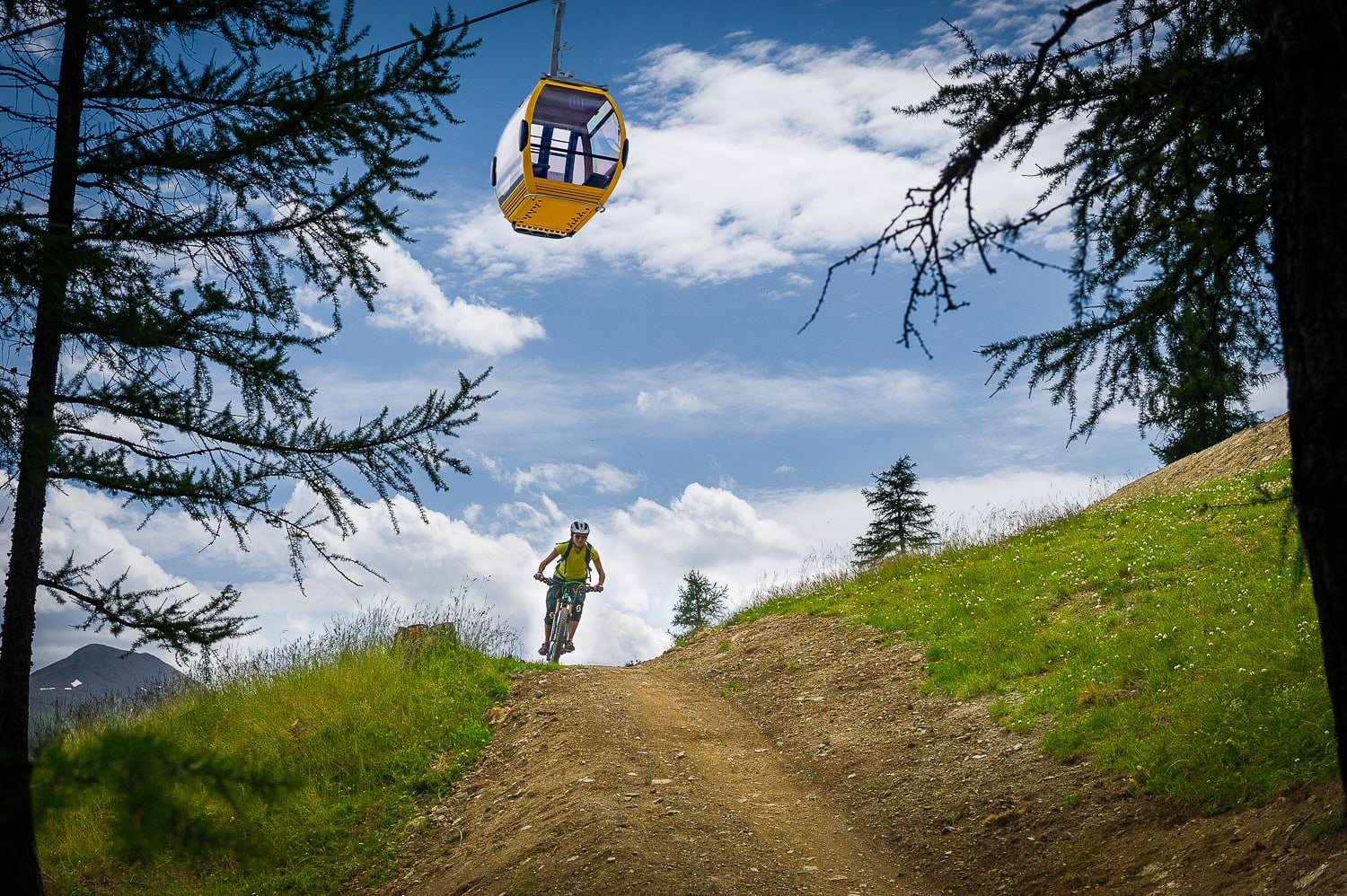 Sitas Mountain Park
Livigno bike park for families and enthusiasts
Bike routes in the mountains
for beginners and intermediates
Mountain Park Sitas is the bike park in Livigno you can reach by gondola from the downtown and grants access to several MTB routes up to 2700 metres suitable for all bikers: 5 easy trails, with modest difference in height and some jumps to make the ride more exciting, 2 medium difficulty trails with higher gradients and thrilling passages, 2 technical and demanding black tracks for more daring and experienced bikers. 
Children and all those who approach downhill for the first time get the chance to deal with the Bike Academy, a 5 km long MTB route for beginners with various exercise areas specially designed to become familiar with bicycle, jumps and obstacles: rock garden, jumps, step down, drops, skinny, balance, north shore, switch back. The fun of mountain bike in Livigno is really for everyone, grown-ups and little ones.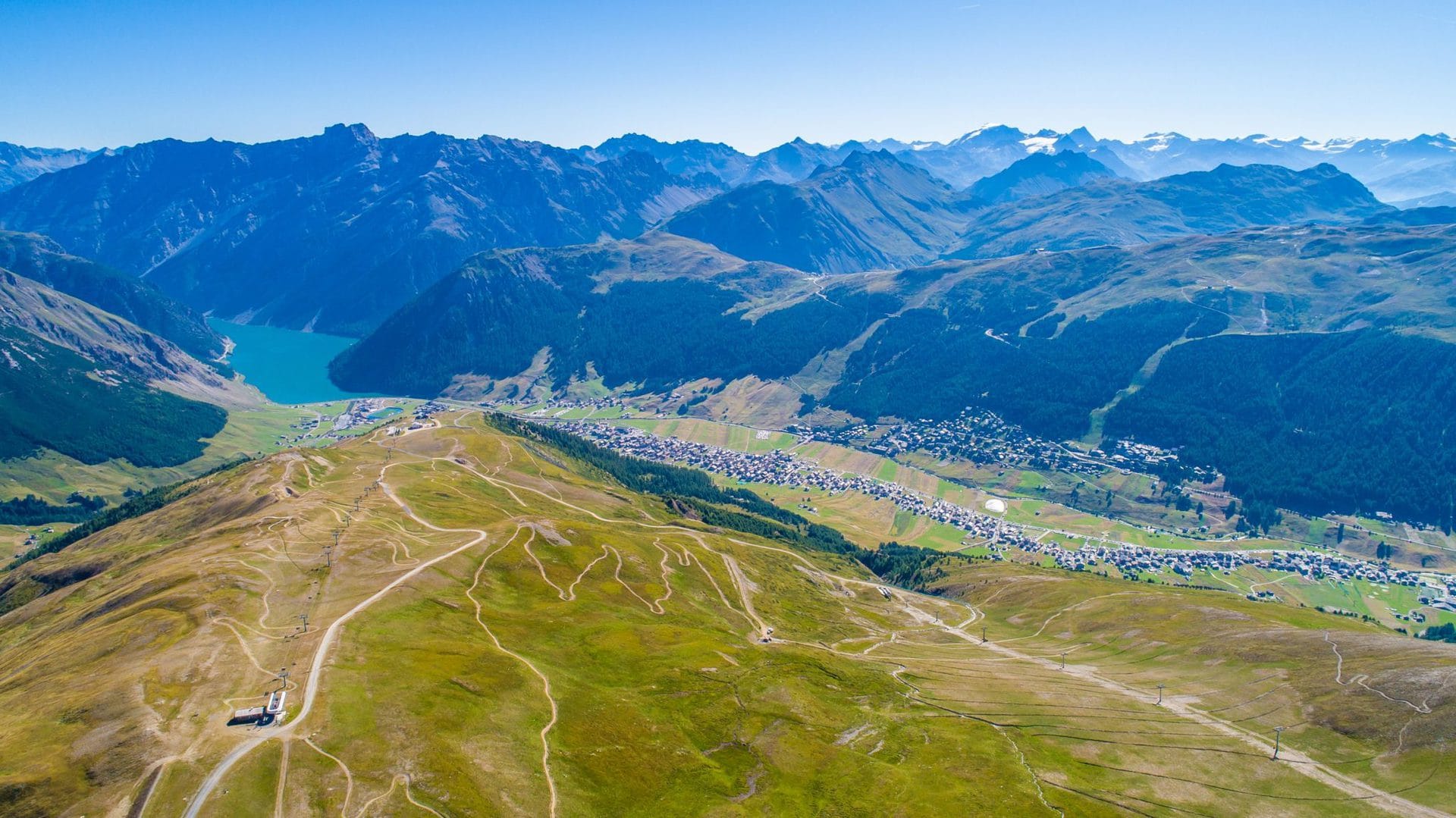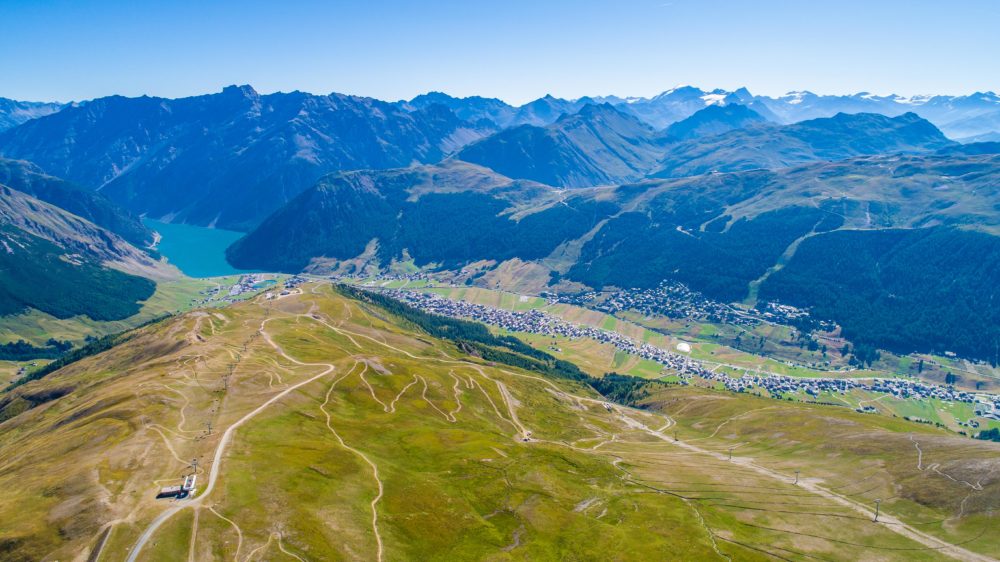 Discover all the bikepass rates. You can buy the ticket valid in the single bike park or mountain park (Mottolino, Carosello 3000, Sitas) or you can purchase the Livigno bikepass valid in all the bike area of Livigno.
Services and info
CLOSEST LIFTS: 25 Tagliede, 27 Costaccia, 28 Vetta
AREA RISTORO: Rifugio Costaccia, Bar Ristorante Tagliede
SUITABLE EQUIPMENT: safety helmet, glasses, elbow and knee pads