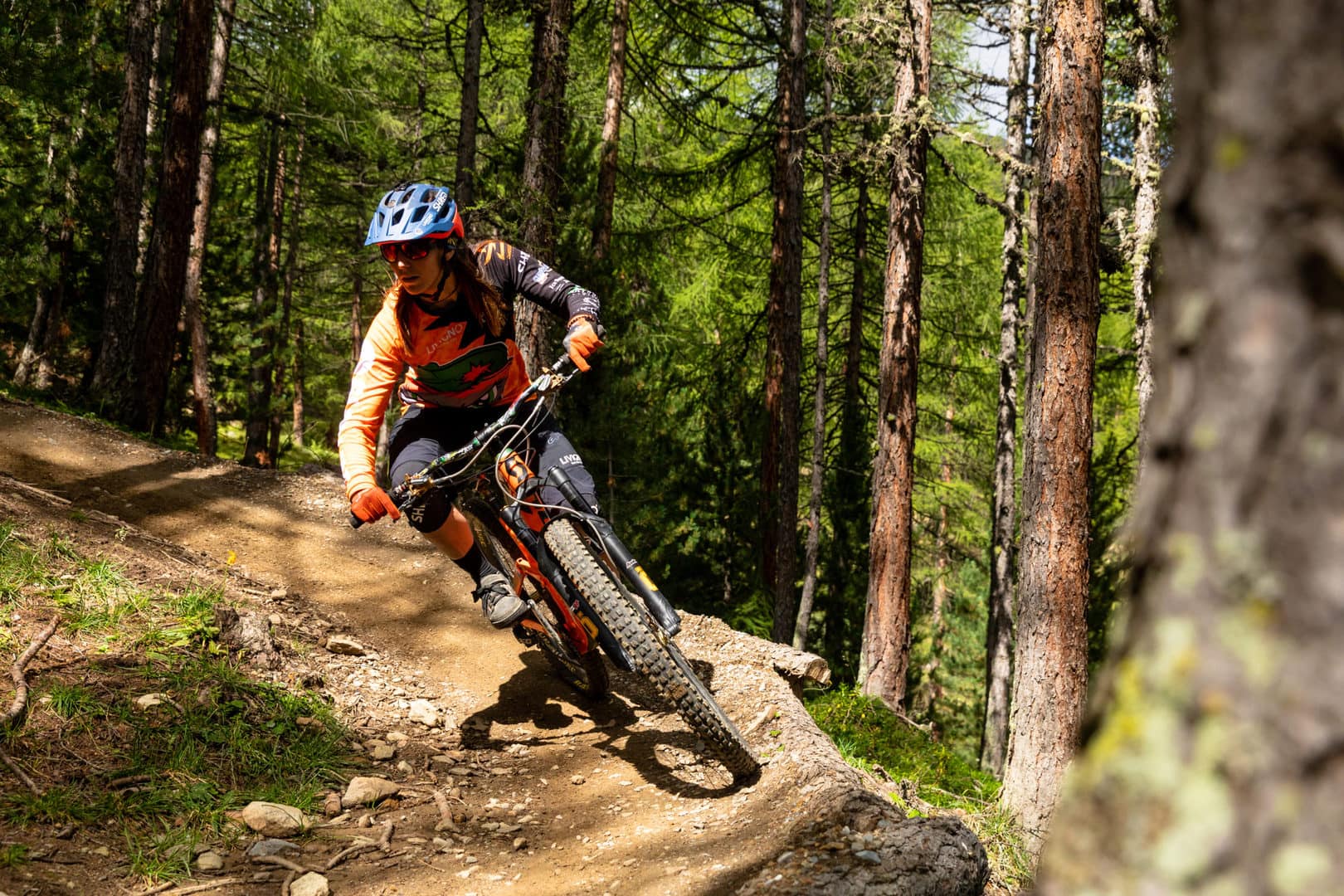 Carosello 3000 Mountain Park
Flow-trails, enduro and natural tracks
50 km long bike and mtb trails
in the spectacular nature of Livigno
Mountain bike routes and trails up and down the mountains of Livigno: this is Carosello 3000 mountain park that allows you to explore by MTB bike one of the most beautiful alpine valley for over 50 km high in the mountains, with flow and enduro trails and views that nowhere else can be found.
Bring your mtb to the top at an altitude of 3000 metres by Carosello gondola and test yourself in dirt bike tracks of various types and levels winding on the whole mountainside: technical flows, enduro routes, flow trails, natural trails, speed & bumps, scenic tracks surrounded by nature, paths for families, routes on ancient mountain mule tracks. Enjoy the pleasure of riding your mountain bike with no risk nor extreme fatigue and breath deeply the air of freedom of these heights.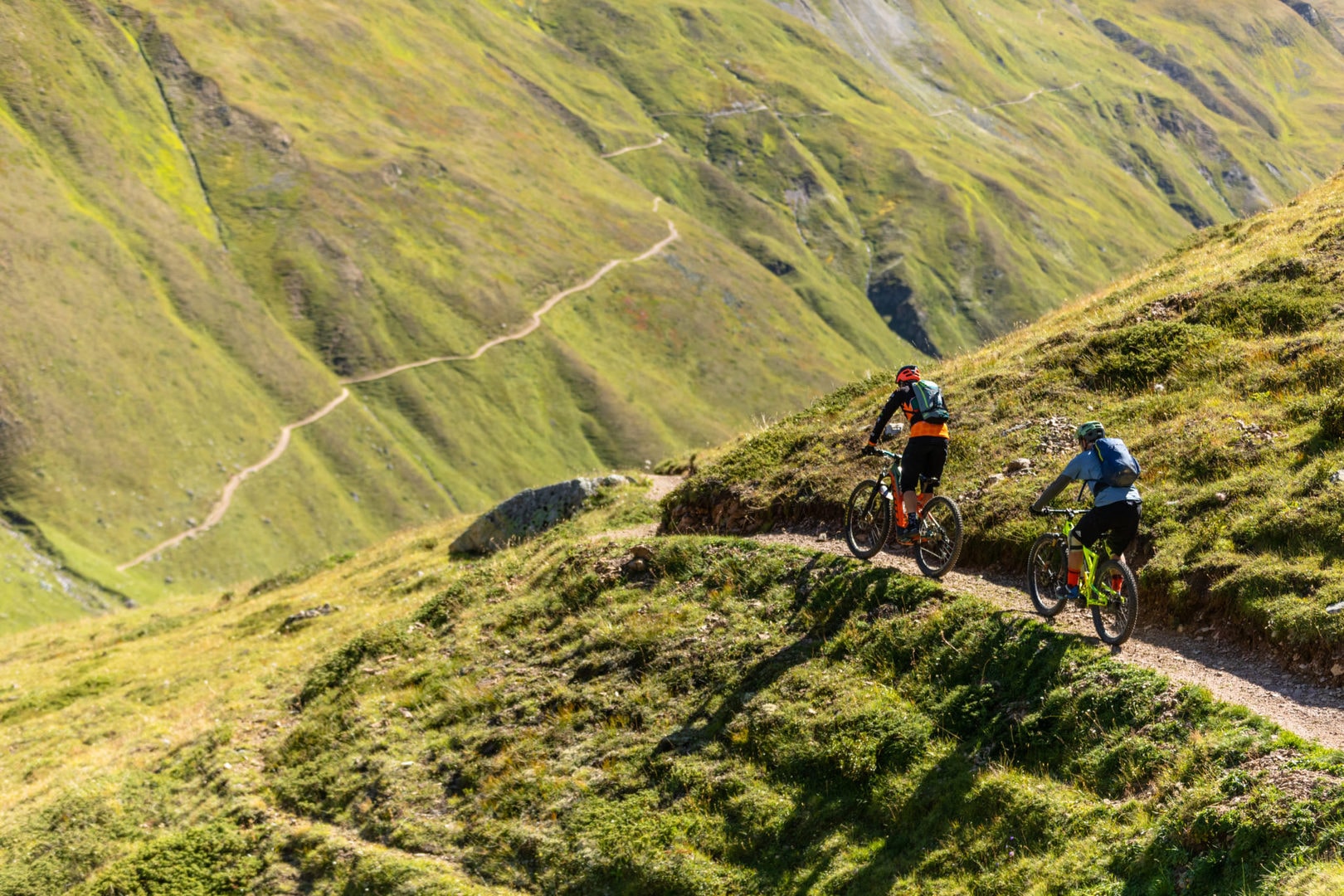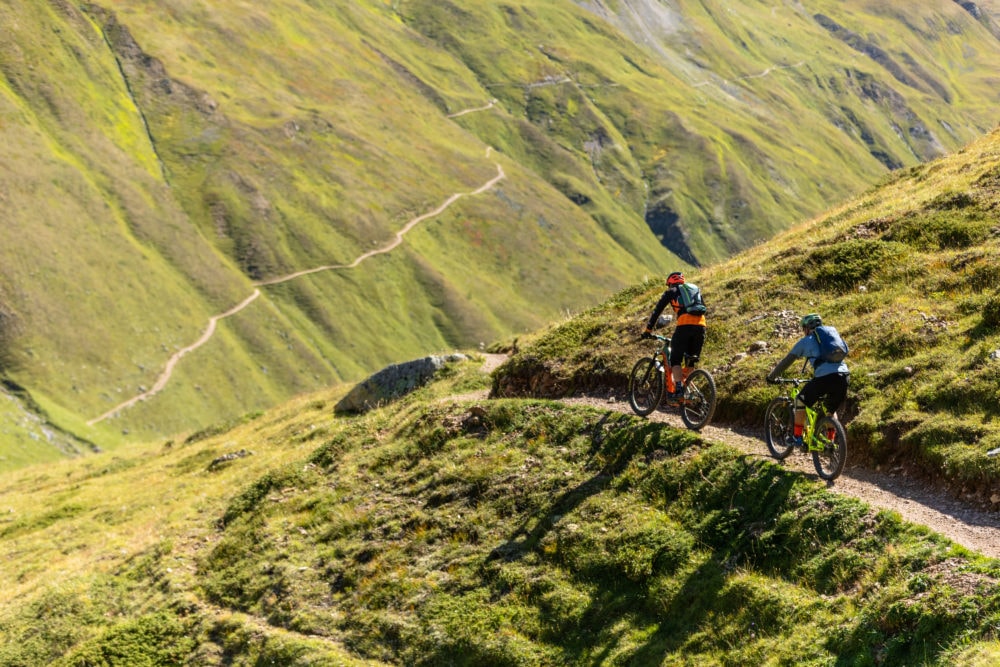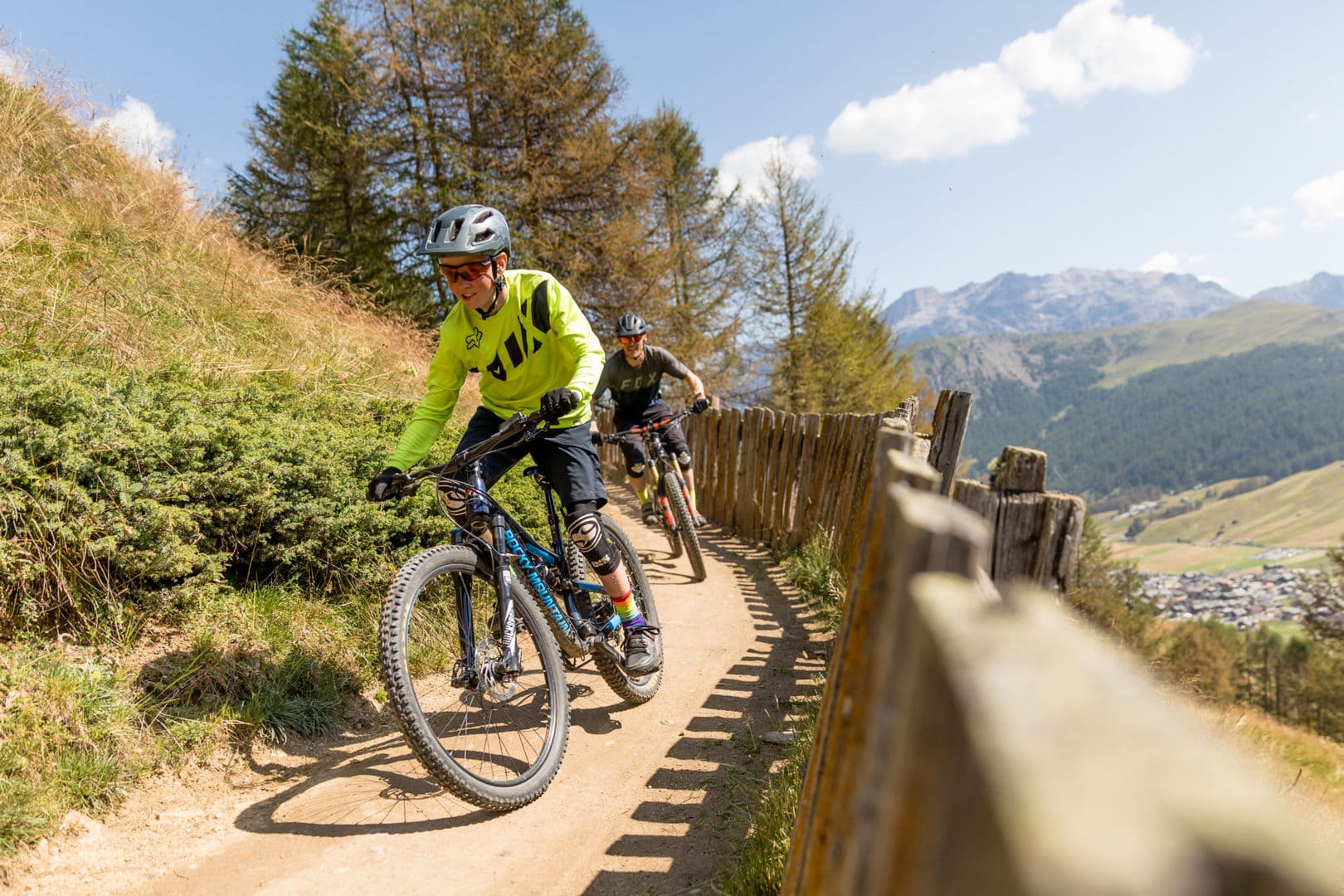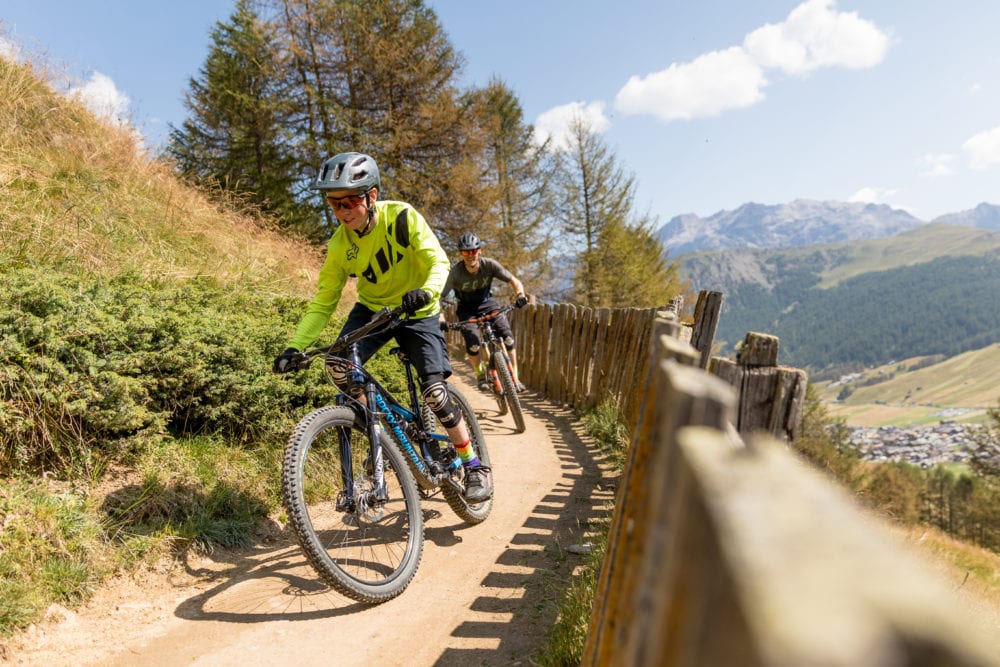 Discover all the bikepass rates. You can buy the ticket valid in the single bike park or mountain park (Mottolino, Carosello 3000, Sitas) or you can purchase the Livigno bikepass valid in all the bike area of Livigno.
Services and info
CLOSEST LIFTS: 11 Carosello I, 12 Carosello II
REFRESHMENT AREA: Rifugio Carosello 3000, Alegra
SUITABLE EQUIPMENT: safety helmet, glasses, elbow and knee pads