LIVE A FULL SKI EXPERIENCE
skiing on the slopes of Livigno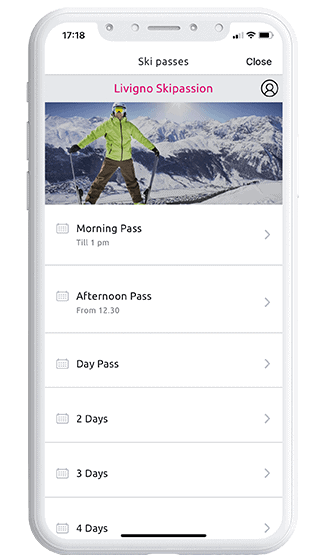 Ski pass online
BUY AND RECHARGE YOUR SKI PASS
Avoid the queues at the ticket offices: buy your Livigno ski pass via app and recharge it every time you come to ski in Livigno. You can choose among different options of ski passes, to ski for just one day or for your entire holiday. Go directly on the slopes!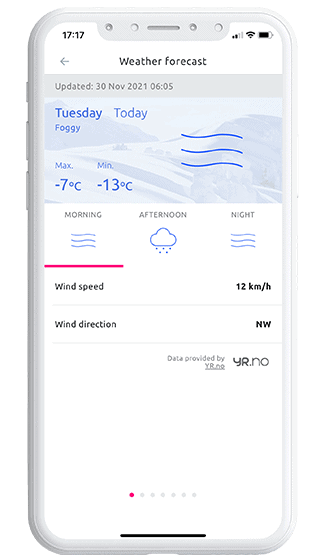 Livigno weather and snow conditions in real time
CHOOSE THE PERFECT DAY TO SKI
Check the real-time weather situation in Livigno directly from the app: find out the temperatures and climate conditions at high altitude, the weather forecasts for the future days, the snow and slope conditions, the live webcams of the lifts. So you decide if and how long you can ski.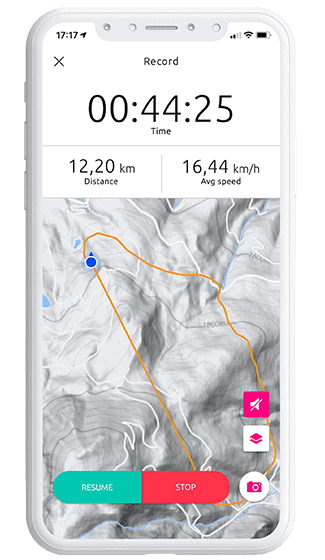 GPS tracker and maps
RECORD YOUR SKIING AND CHALLENGE YOURSELF
Create your profile and record your activity on the Livigno slopes with the GPS tracker by checking your position in real time on the interactive maps of the Ski Area. With each new descent you can improve your performance, discover new routes and overcome the challenges to win prizes.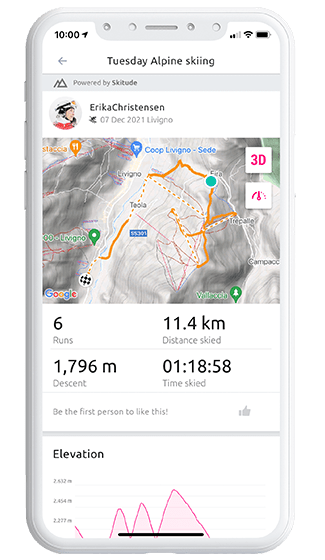 Tracking and ski statistics
SEE HOW MUCH AND HOW YOU SKIED
At the end of the day retrace your skiing performance: review the routes made in 3D, analyze the statistics of your activities, consult the speed heatmaps. Relive the emotions experienced on the snow of Livigno and monitor your skiing performance: are you ready to start over?