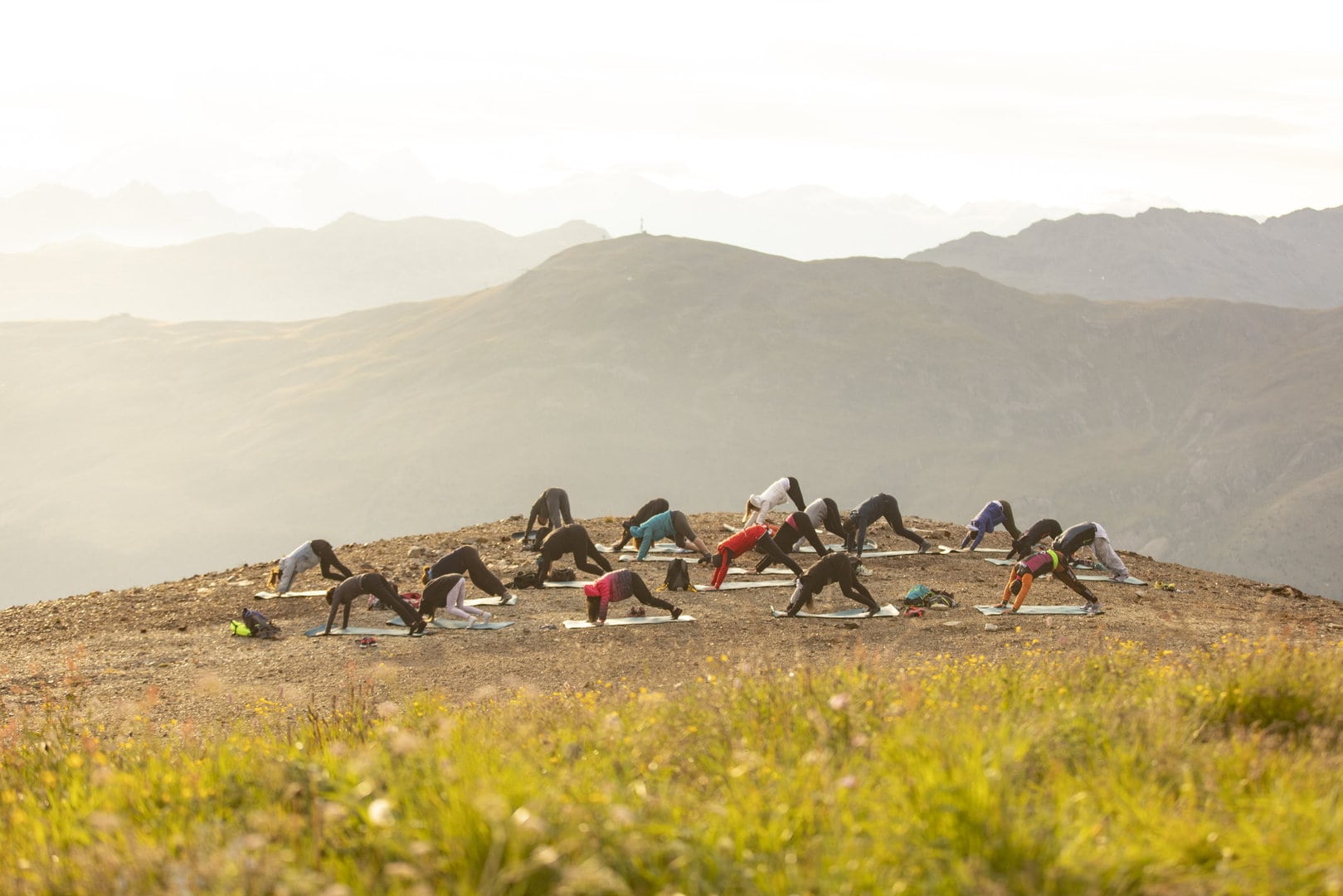 Yoga Experience
Discover the benefits of Yoga in the open air
Yoga in Livigno at dawn
followed by a tasty and healthy breakfast
Start the day with the greeting to the sun at an altitude of 3000 meters and fill up with positive energy and peace. Every Sunday, from 16th July to 03rd September 2023, take part in the yoga class, listen to the sounds of the mountain and connect with nature and the universe.
At the first light of the sun, at 6.30 am, the Yoga instructor awaits you at the departure of the Carosello 3000 lift for a short briefing and to reach the summit. After a short walk along the mountain ridge, you will reach the panoramic location of the event with a magnificent view of Livigno. After the meeting, you return to the Carosello 3000 Refuge to enjoy a fresh and healthy breakfast and start the day in the best possible way.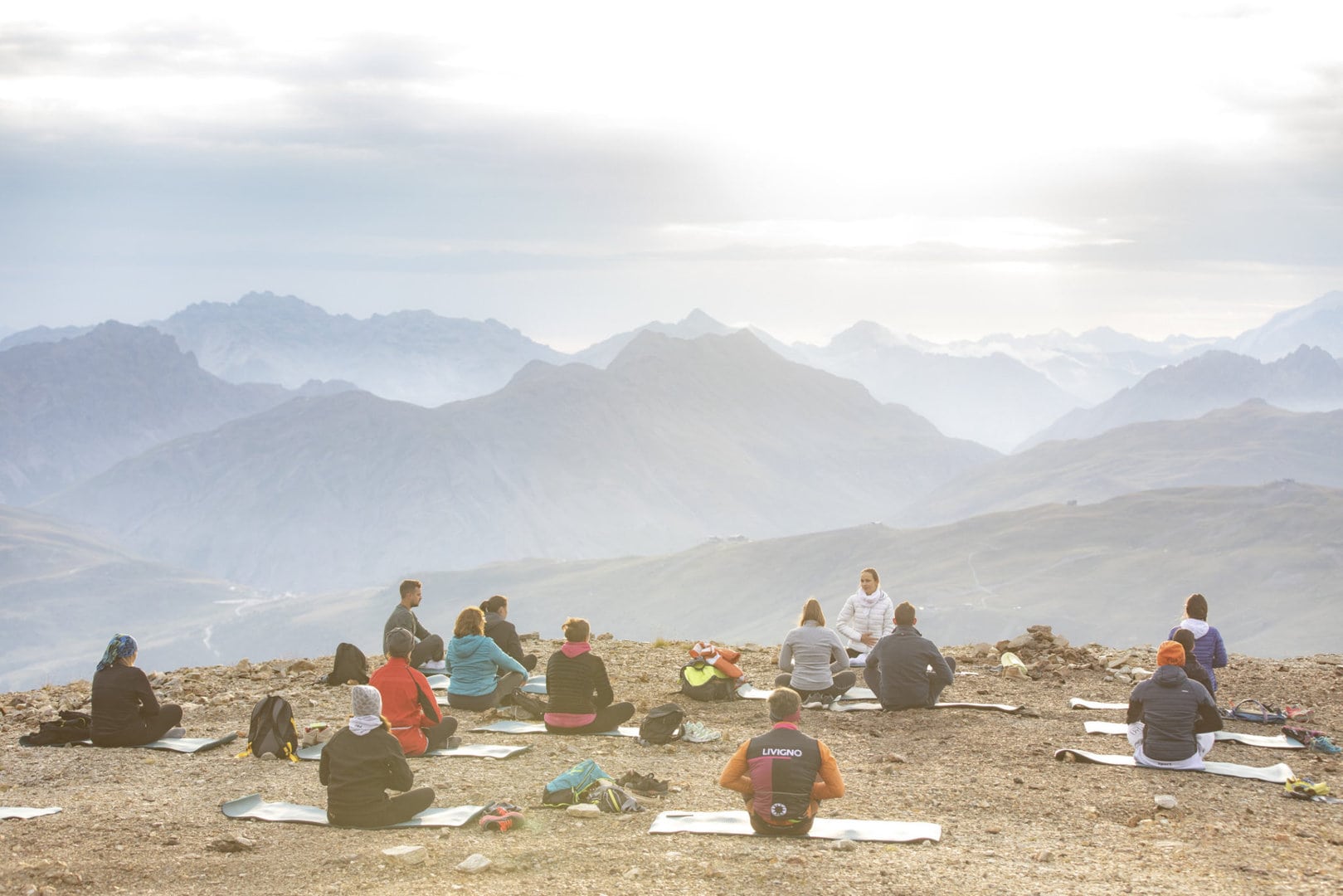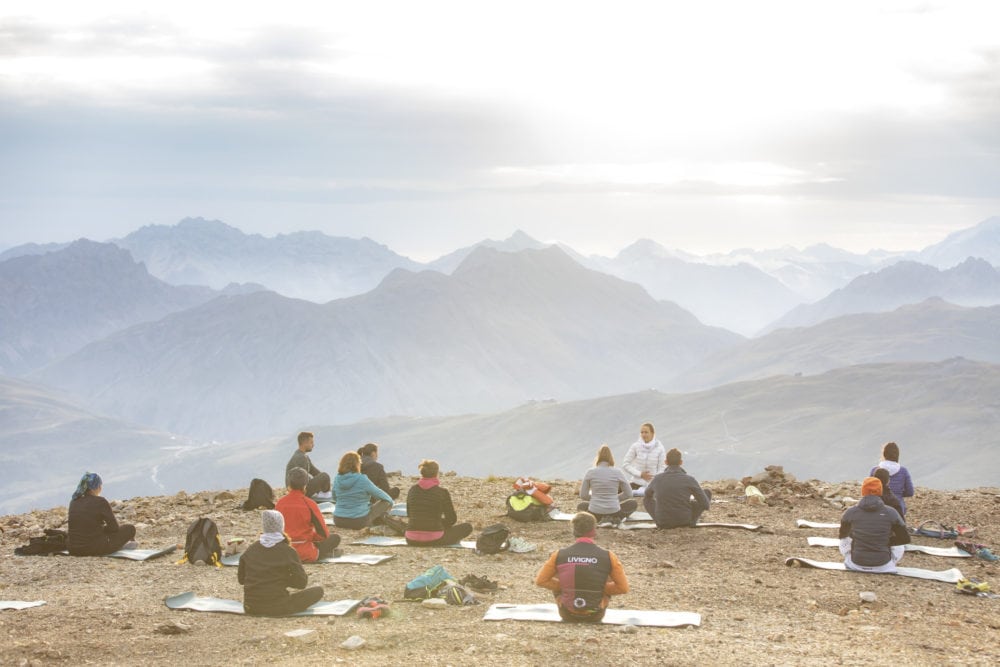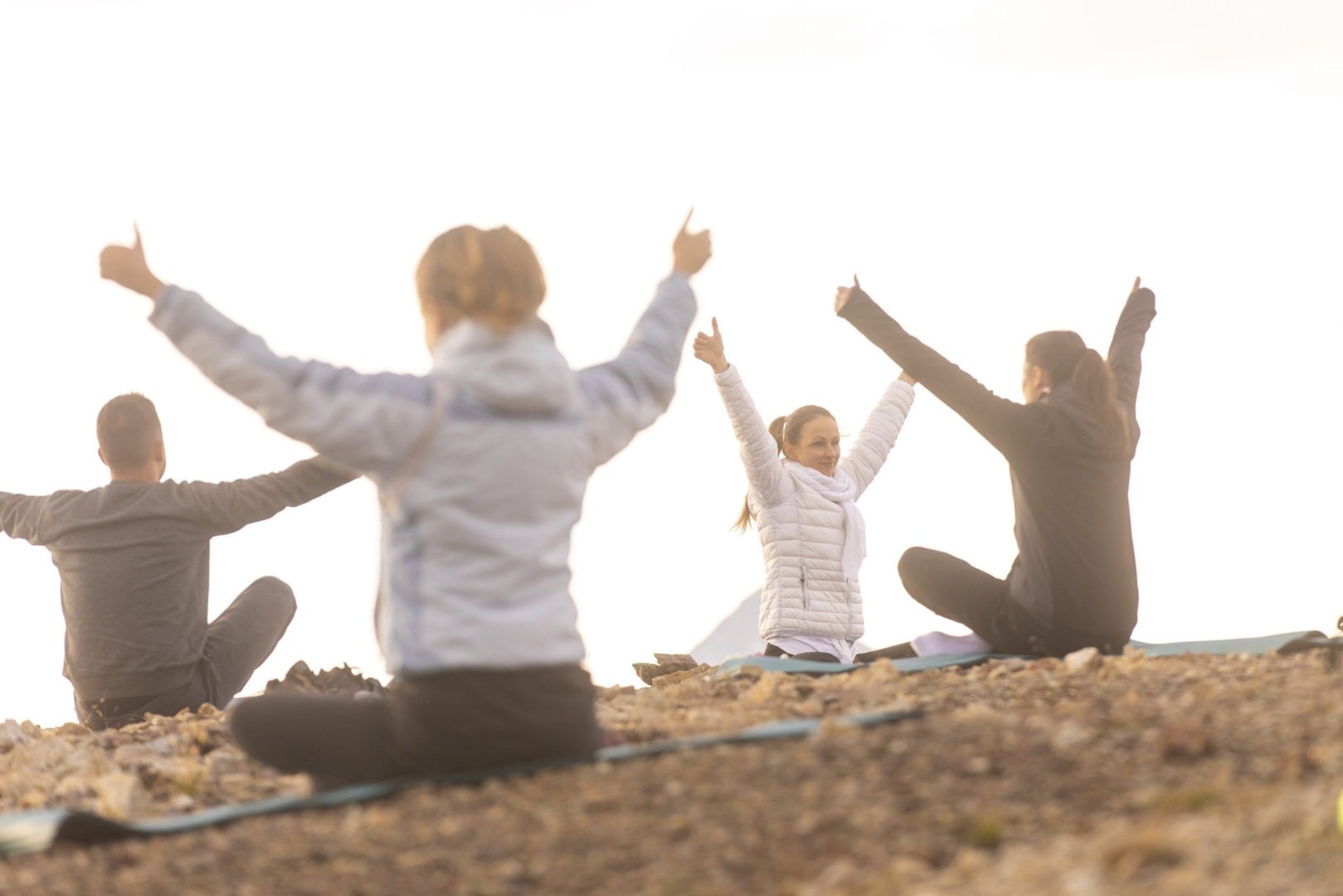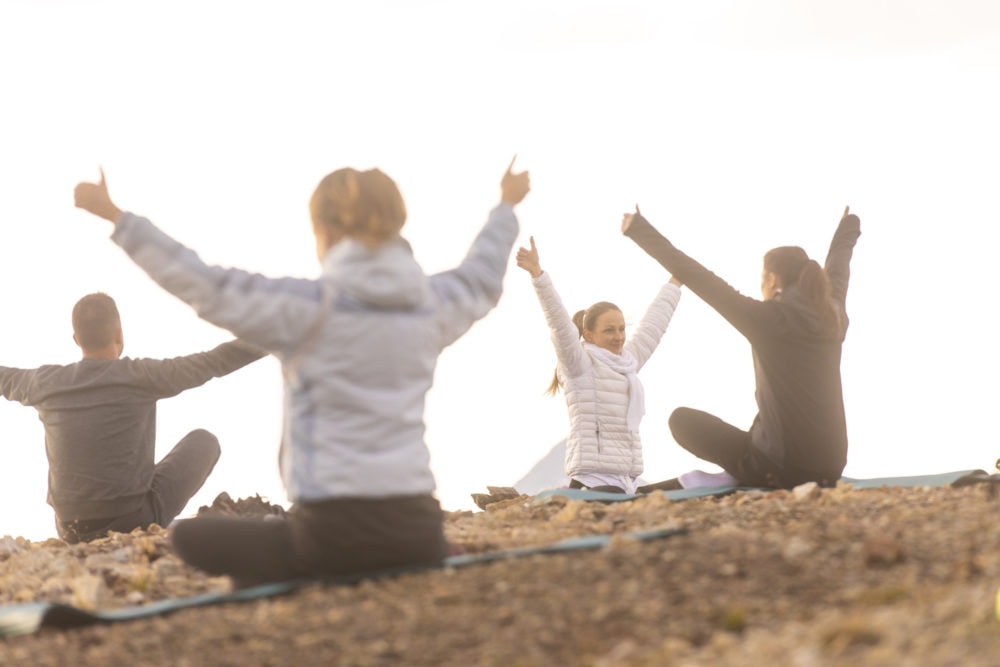 Services and info
CLOSEST LIFTS: 11 Carosello I, 12 Carosello II
REFRESHMENT AREA: Rifugio Carosello 3000
SUITABLE EQUIPMENT: trekking shoes and technical mountain clothing (fleece, windbreaker or k-Way)
INFO: the price of the Yoga Experience is € 39,00. The price includes a round trip ticket on the Carosello 3000 gondola, about 1hr of yoga lesson with a qualified instructor and a wellness breakfast at the Carosello 3000 Refuge. Online bookings on www.carosello3000.com or at the Carosello 3000 ticket office.