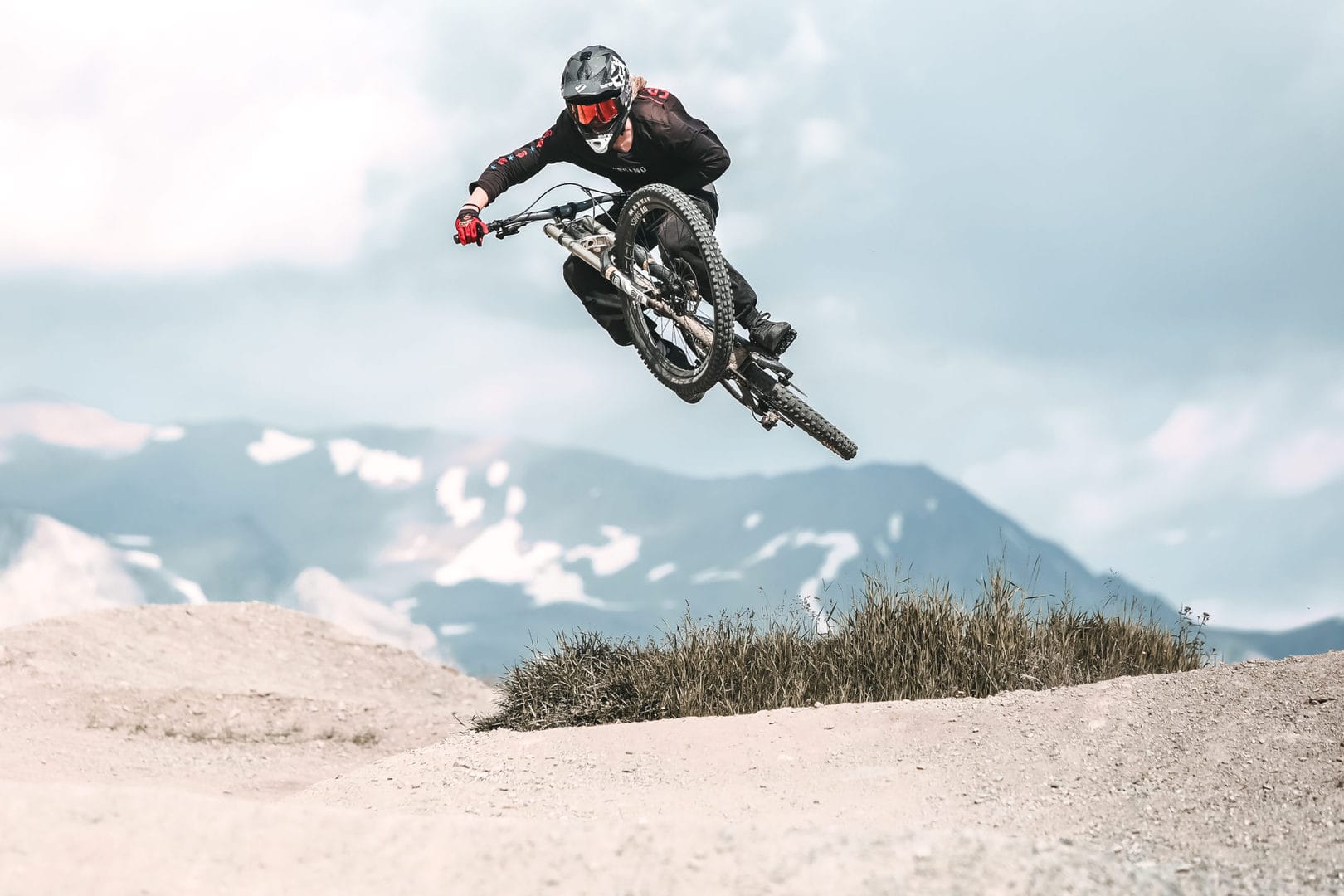 Mottolino Bike Park
Downhill and freeride for pro riders and rookies
One of the best Bikepark in Italy
for your bike descents in Livigno
When the snow melts at Mottolino, ski manoeuvres are replaced by acrobatics on two wheels. In summer lift facilities serve Mottolino Bike Park, one of the most important bike parks in Valtellina, Lombardy and Italy. It offers all fans routes and downhill descents with start at high altitude and finish downstream, with passages in the woods, natural obstacles and rider facilities.
You can try downhill in Livigno on the beginner track "Take It Easy" 4,5 km long, in the Jump Area with 3 different lines of jumps of varying difficulty, the North Shore Area inside the wood with walkways, parabolic and snails, the Inflatable for the funniest jumps and medium-high level jumps of the Drop Area within the Slopestyle line reserved to experienced bikers.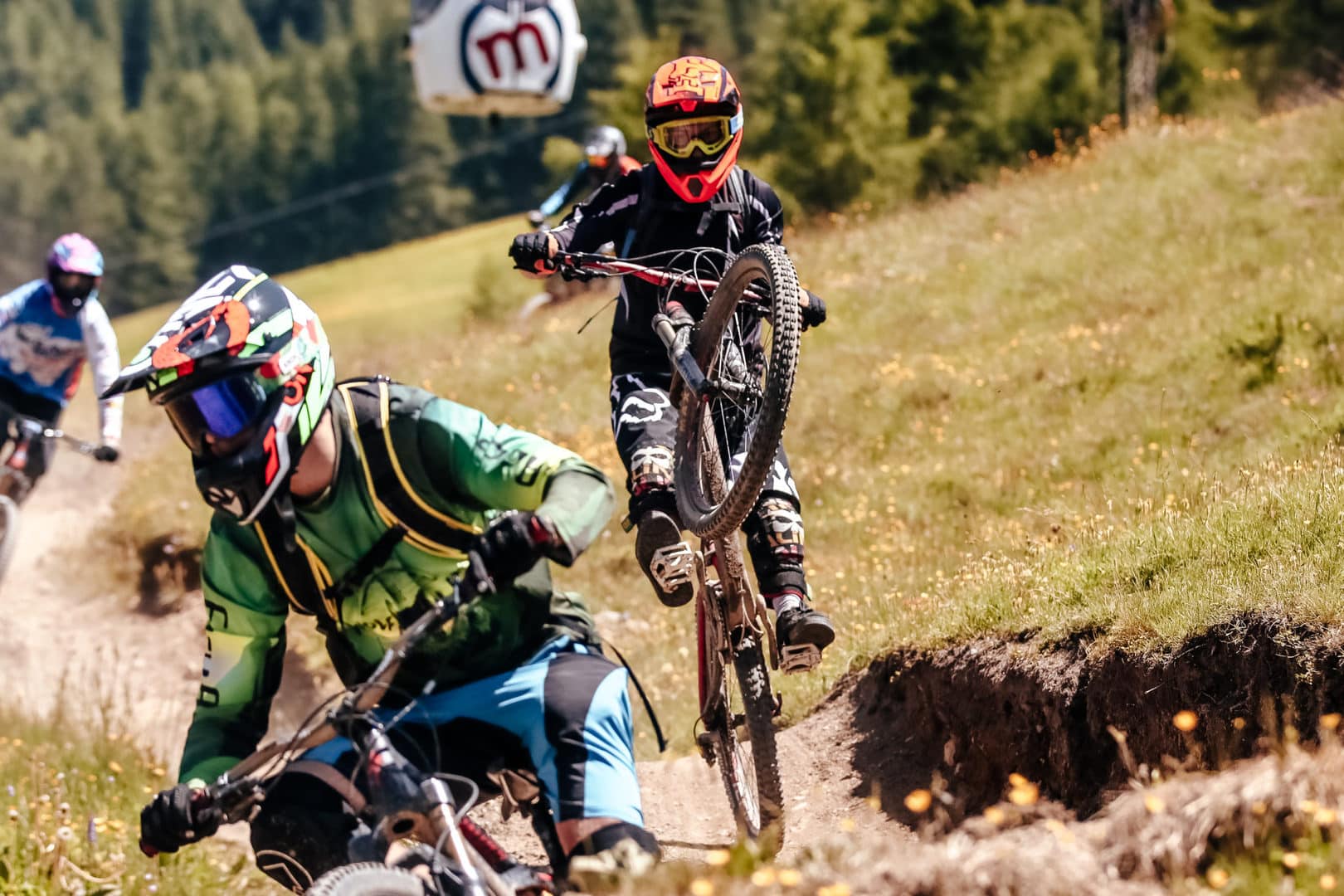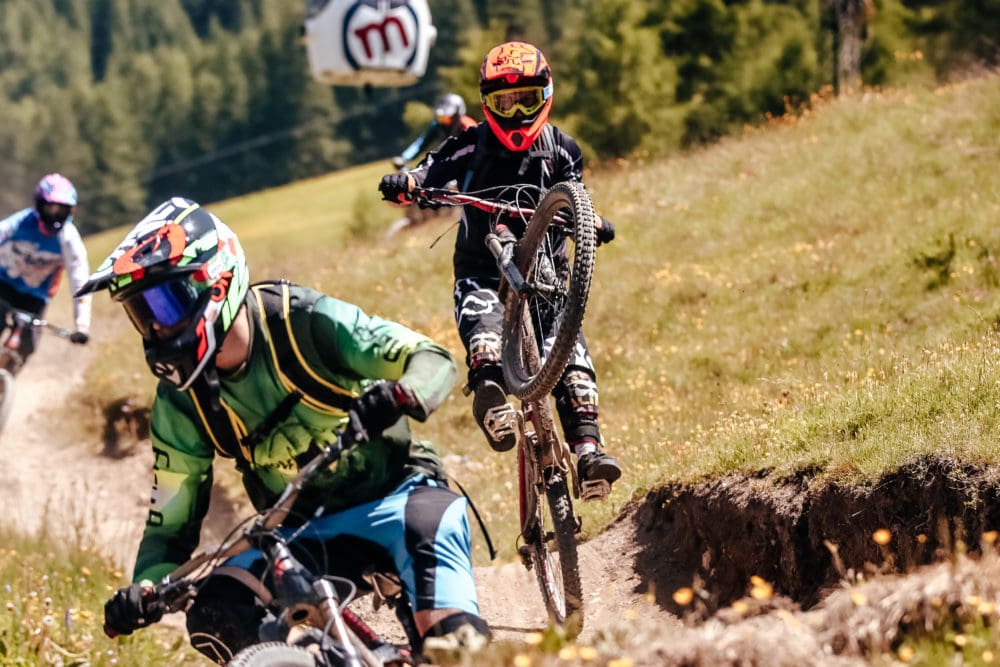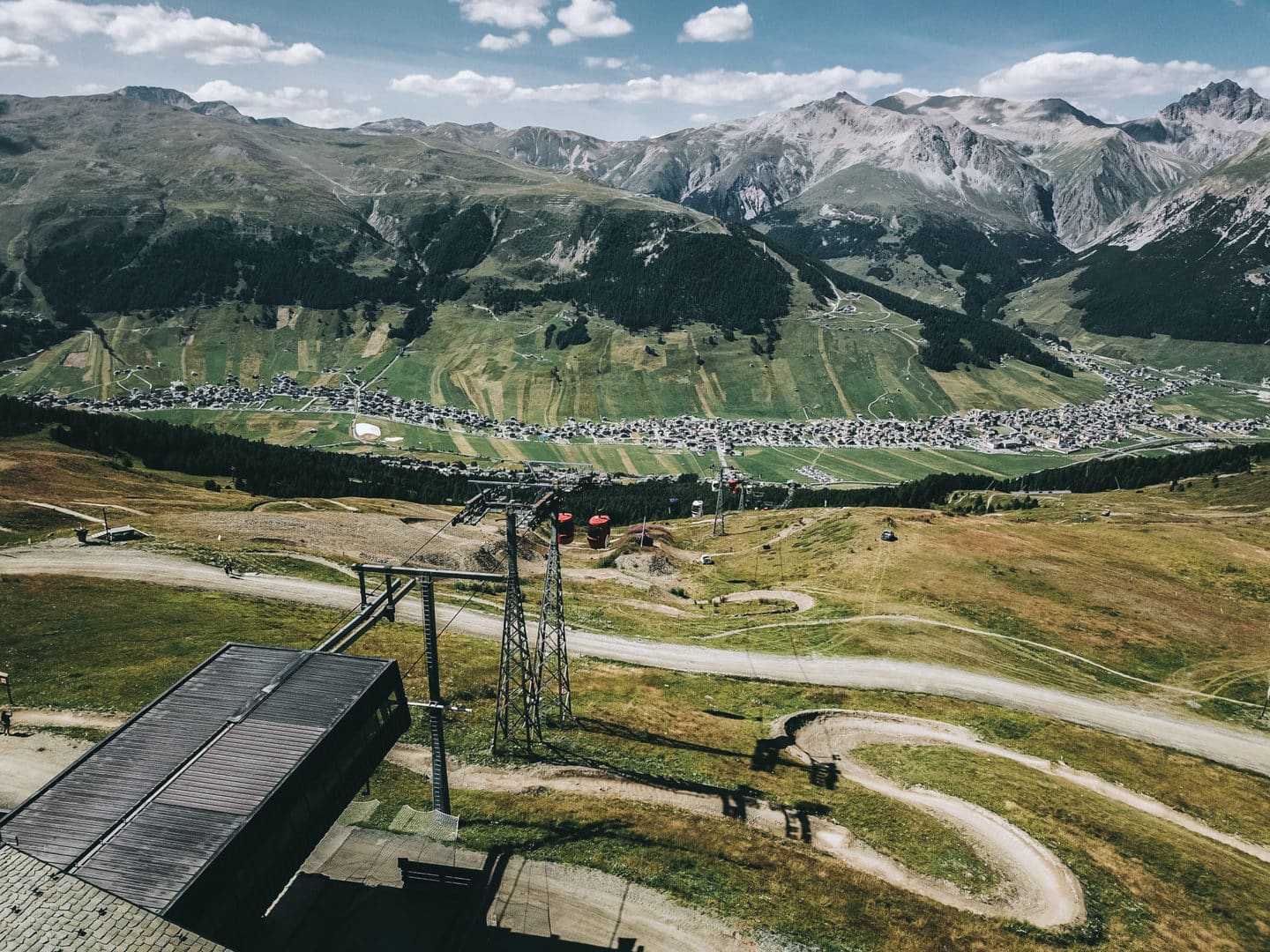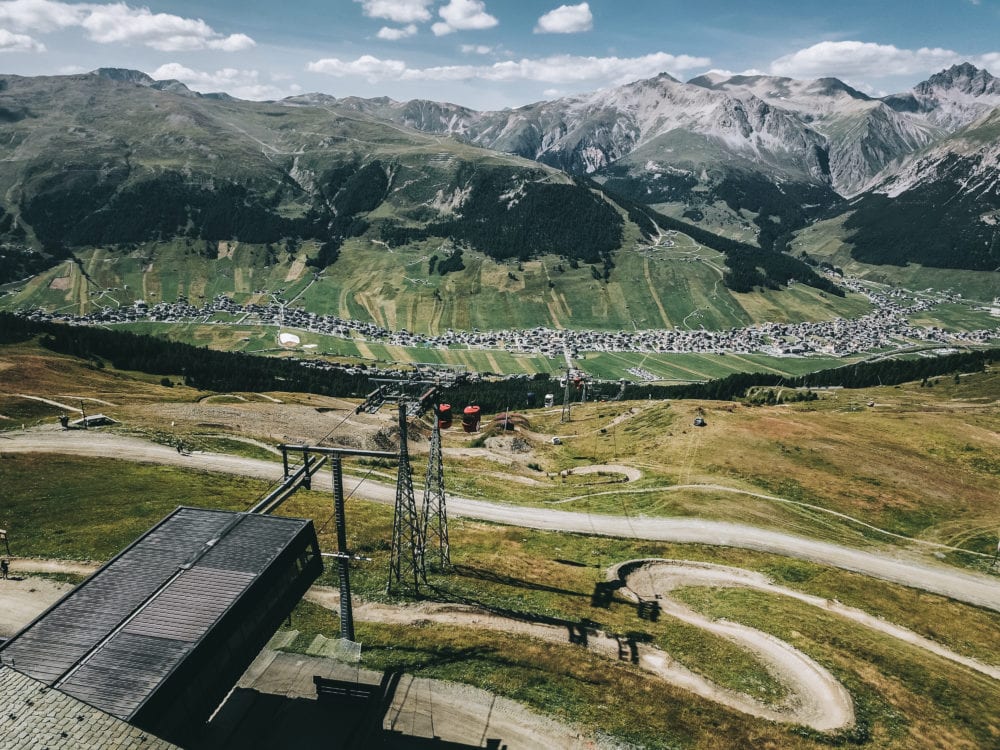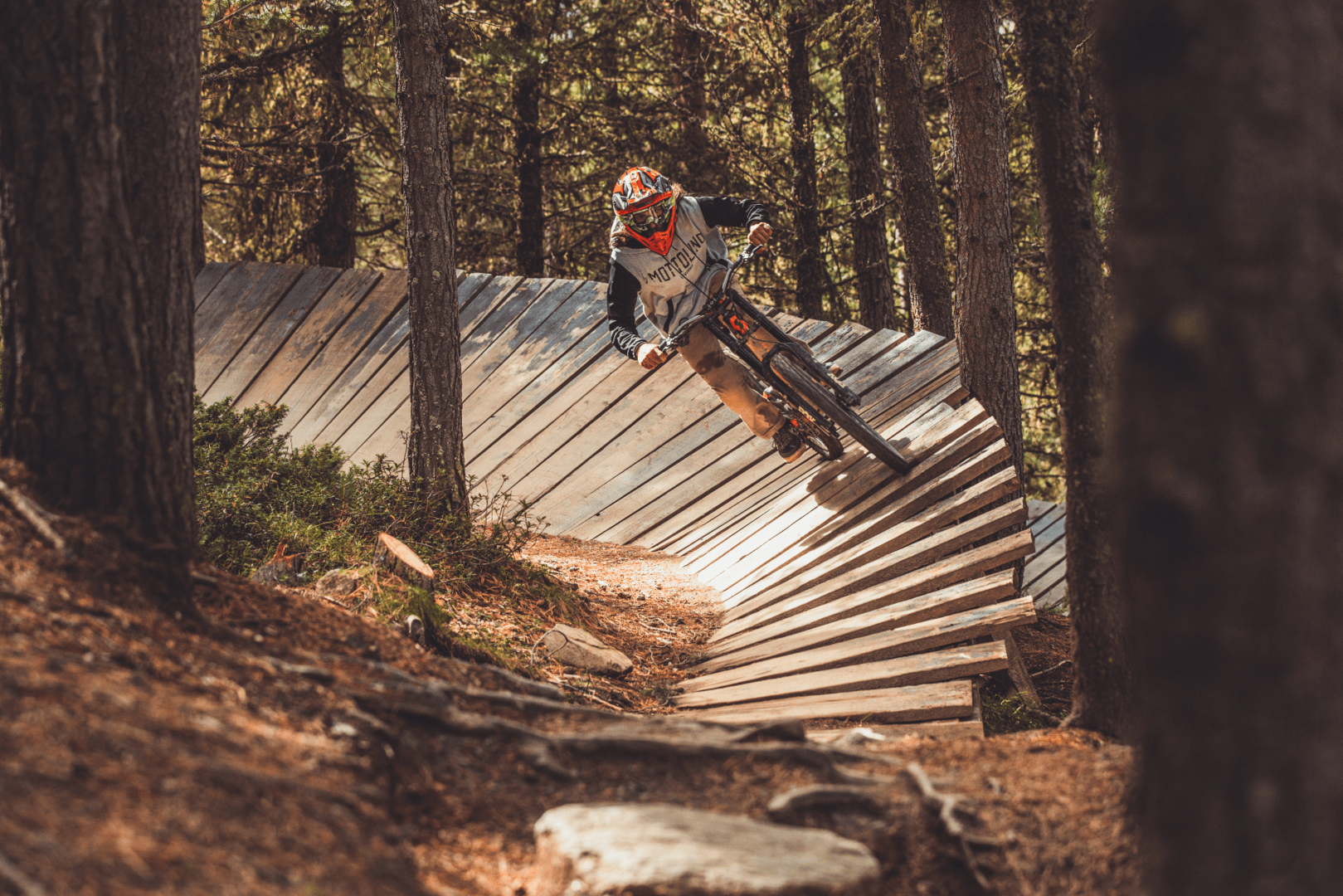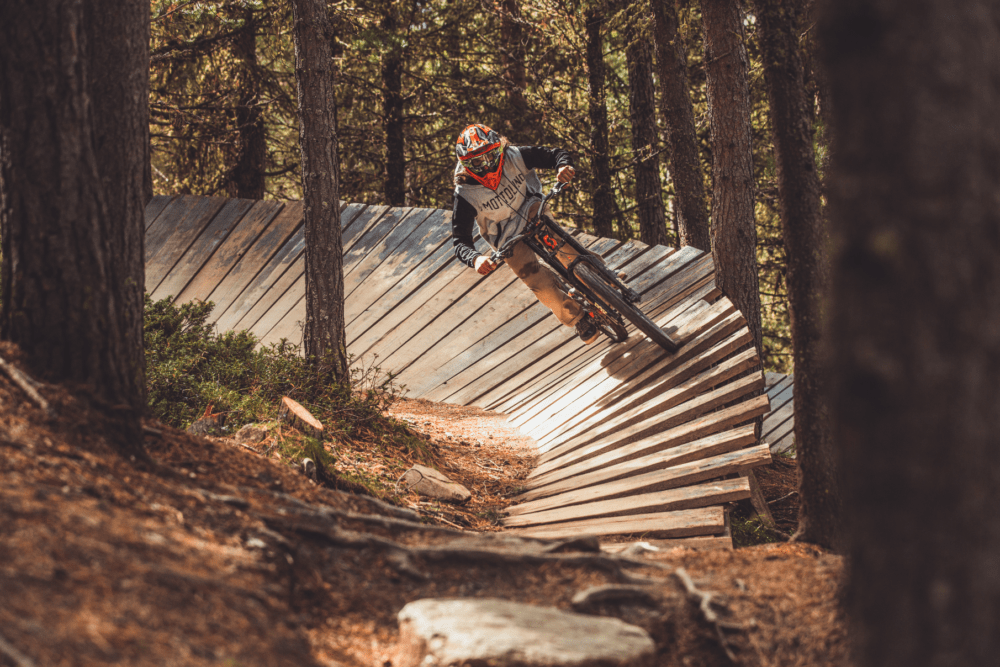 Discover all the bikepass rates. You can buy the ticket valid in the single bike park or mountain park (Mottolino, Carosello 3000, Sitas) or you can purchase the Livigno bikepass valid in all the bike area of Livigno.
Services and info
CLOSEST LIFTS: 3 Mottolino
REFRESHMENT AREA: M'eating point
SUITABLE EQUIPMENT: full-face helmet, glasses, gloves, elbow and knee pads