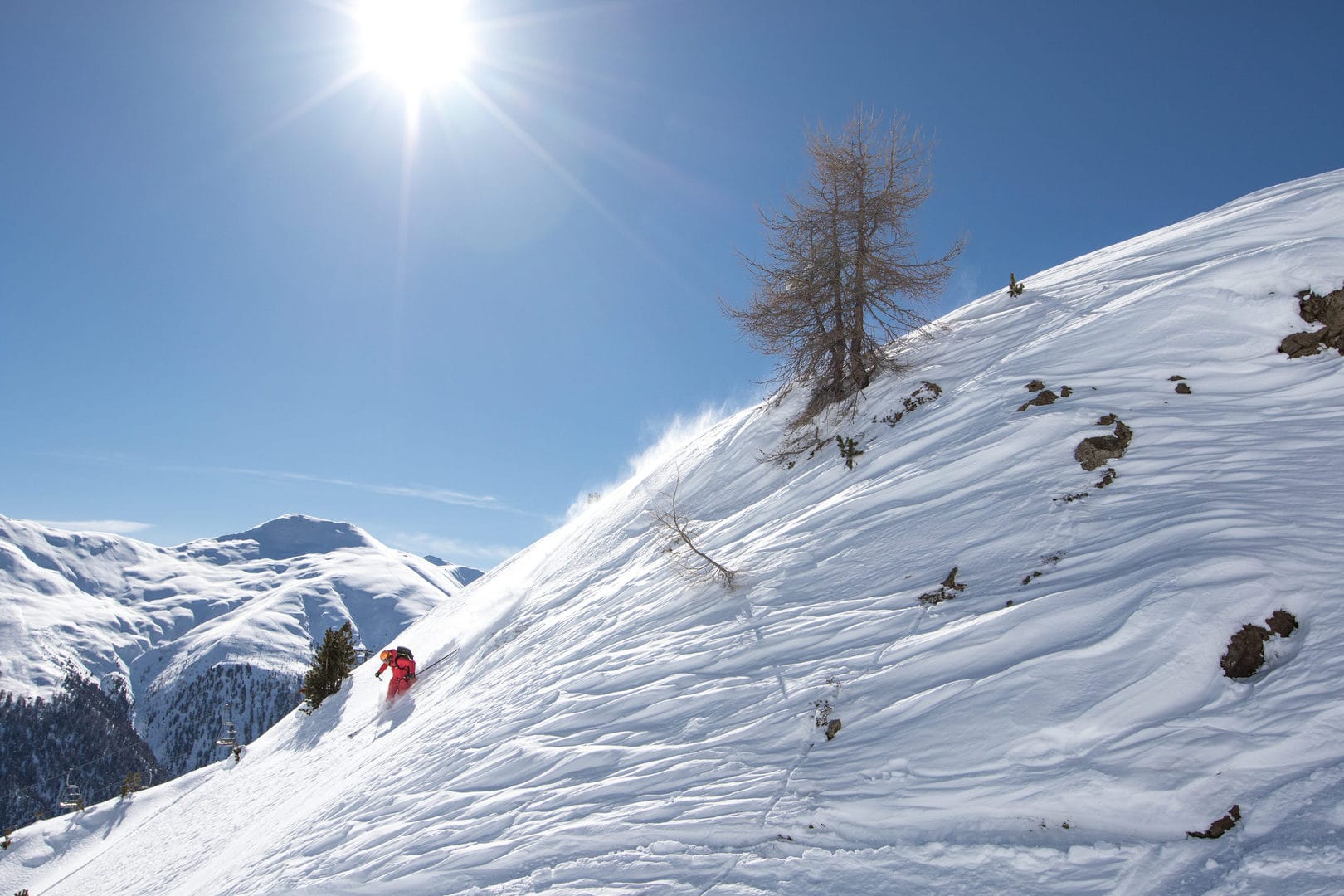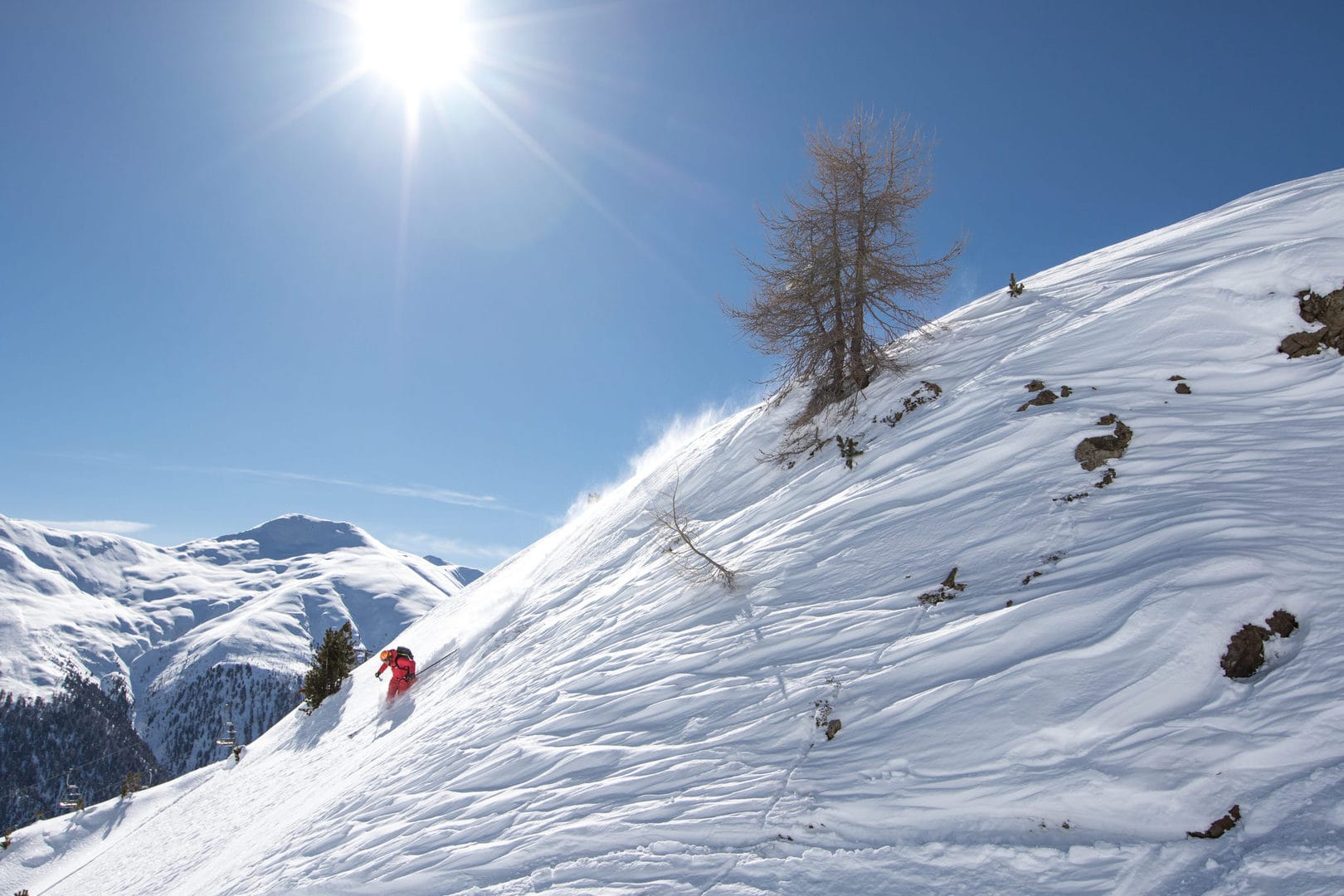 Freeride
Where you can ski in powder snow in Livigno
Freeride Area and services
for powder skiing lovers
Fresh snow in Livigno is always plentiful, in all periods of winter season: that's why it's considered one of the best resort for skiing off-piste.
In the Ski Area there are several Freeride Approaching Areas to take on with awareness, steep slopes, canals and woods to be traced by your skis. And in addition, many ad hoc services for the safety of your freeride experience: daily snow report and checkpoints for the control of safety devices ARTVA.
The Freeride Approaching Areas are to be considered outside the skiing area and whoever enters, does it at his own risk. Skiing in the freeride areas means that you must follow the rules of conduct, in order to ski off-piste in compete safety and in a conscious way.