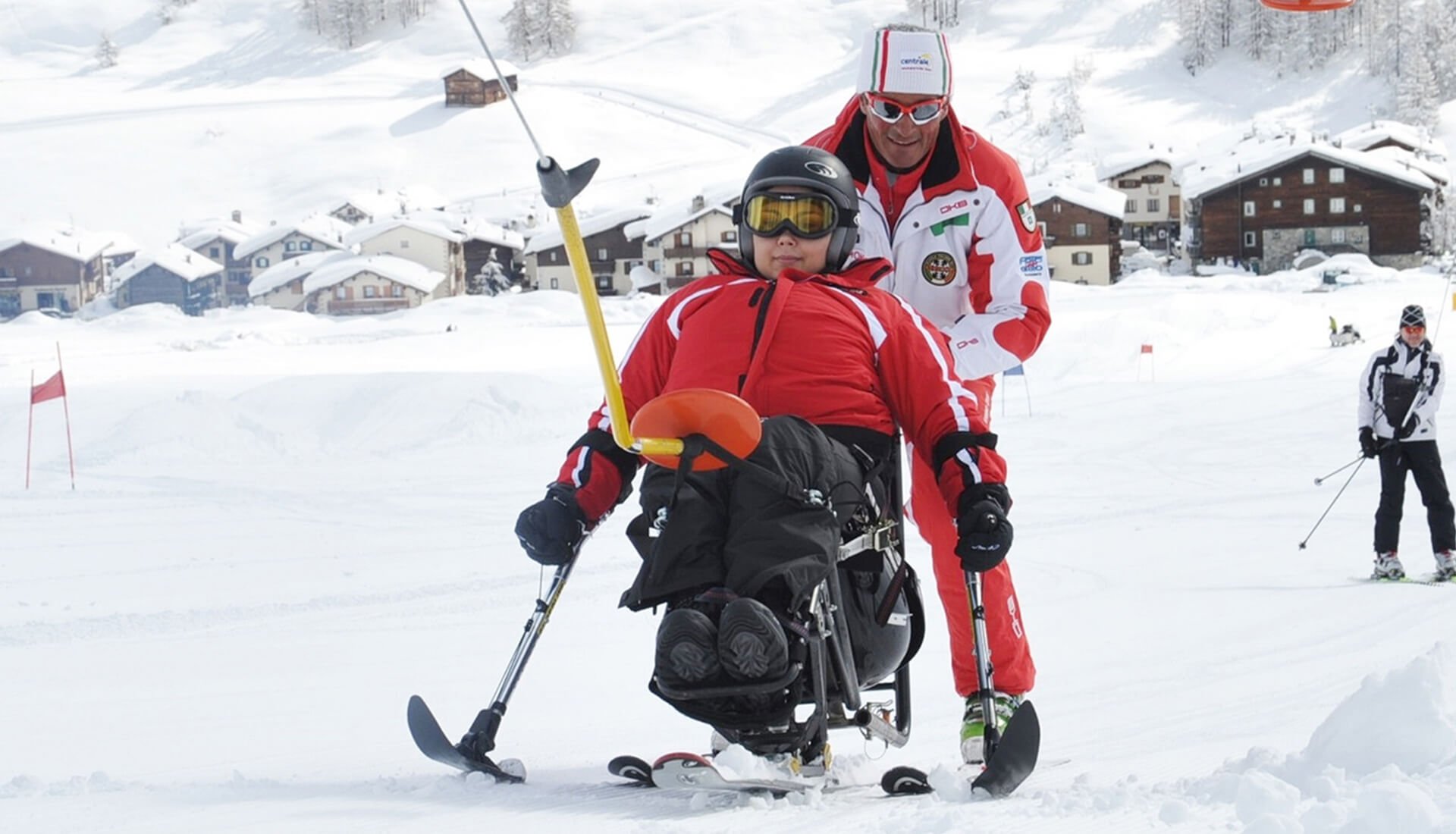 Ski sitting
Skiing for disabled people in Livigno
Skiing and snowboarding for disabled people
Devoted staff and services for ski sitting
Livigno is an inclusive Ski Area that allows people with physical and sensory disabilities to ski totally safe on the ski runs of Little Tibet. Livigno offers reserved parking for disabled near ski slopes, bars, restaurants, self-services and rest rooms for skiers accessible also to people on wheelchair, and ski instructors thoroughly prepared for teaching  disabled children and adults, with physical difficulties or afflicted with intellectual diseases, by helping them get closer to the skiing world.
Besides, thanks to the special equipment BASS (Borney Adapted Snowboard System) supplied by the Ski School Centrale, the disabled skiers can practise snowboarding, by experiencing the fun of the board on the snow. Skiing and its emotions are really for everybody in Livigno.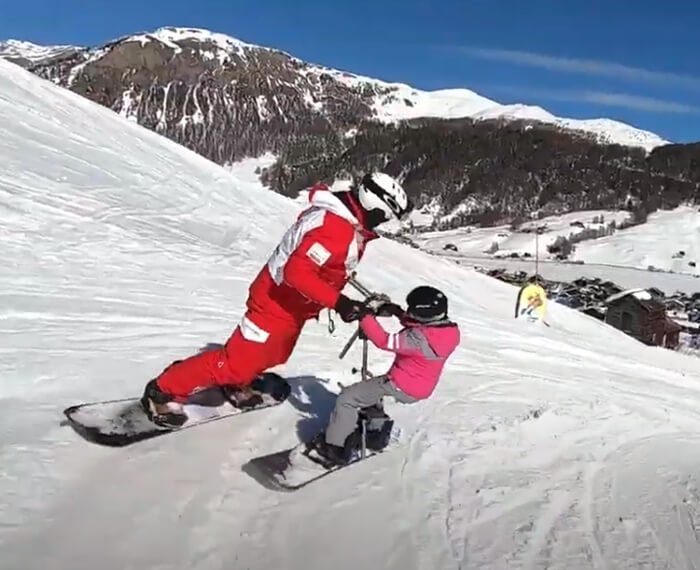 The report of a sports association
The experience of Sporting Spirit Ski Team Disabili Lombardia
Sporting Spirit Ski Team Disabili Lombardia is an association that deals with Alpine Skiing for physical disabled and that for quite some years has chosen Livigno as the destination for its activities. During the winter season the Association organizes weekends and activities in the snow for adults and children afflicted with physical diseases. Here is the report of its experience of Ski sitting in Livigno.
"We've been visiting Livigno for many years now, in order to offer disabled kids and adults of our Association the possibility of skiing in different periods of the season, and always with very good results. The access to Mottolino gondola is especially easy for the disabled, thanks to the wide indoor parking provided with an elevator that arrives directly at the departure of the lift; the cabins are easily accessible  even by those who use electronic wheelchairs or also big manual ones. Once at heights, all lifts (drag lifts or chair lifts) on the Mottolino side can be used for Ski sitting, with slopes of various levels of difficulty, and even the Refuge M'eating Point is accessible to everyone.
Getting to Livigno from Trepalle it's possible to go ski-sitting even starting from Eira Pass, by taking the chair lift Yepi Lift that reaches the arrival of Mottolino gondola and leads into a blue piste suitable for beginner and expert skiers".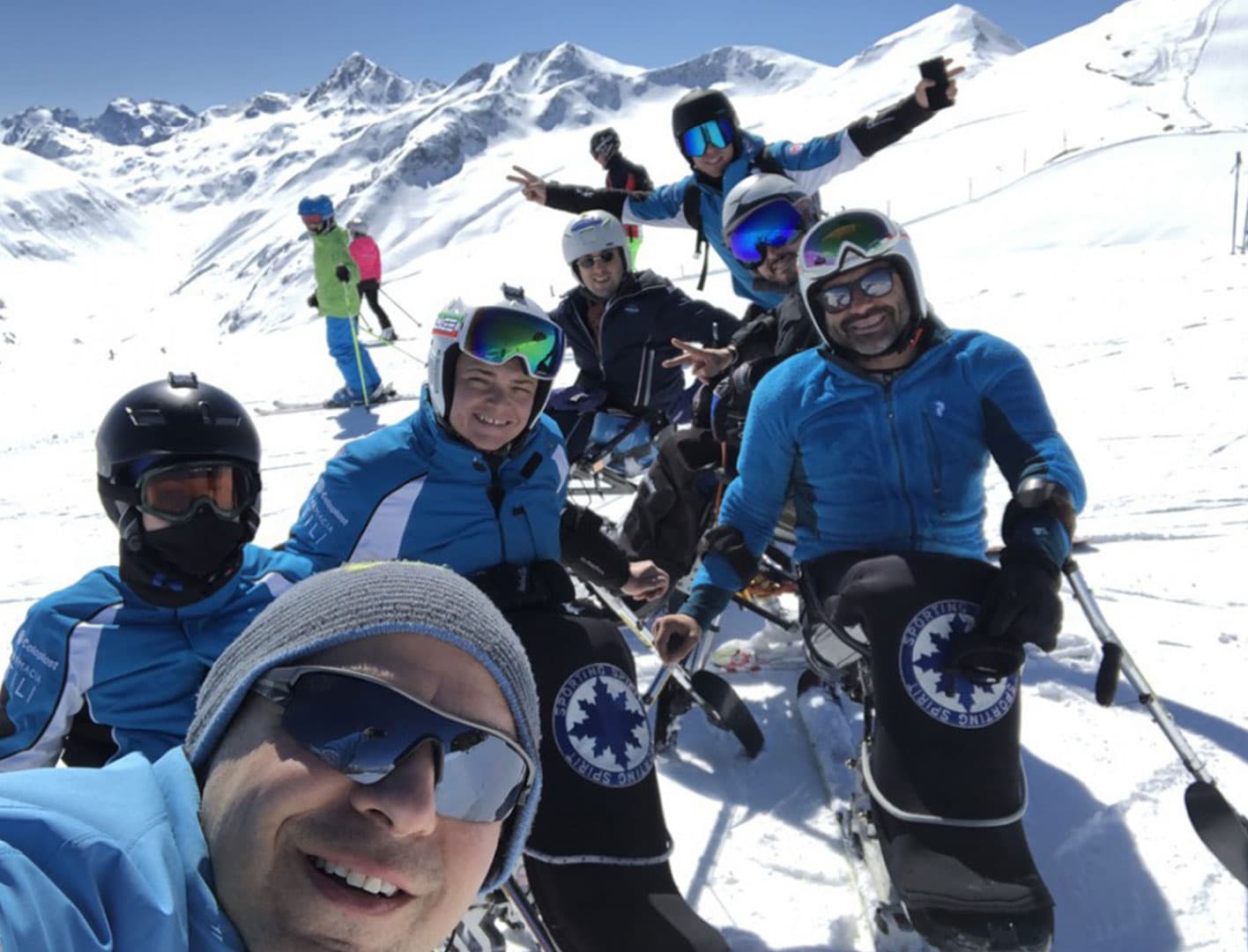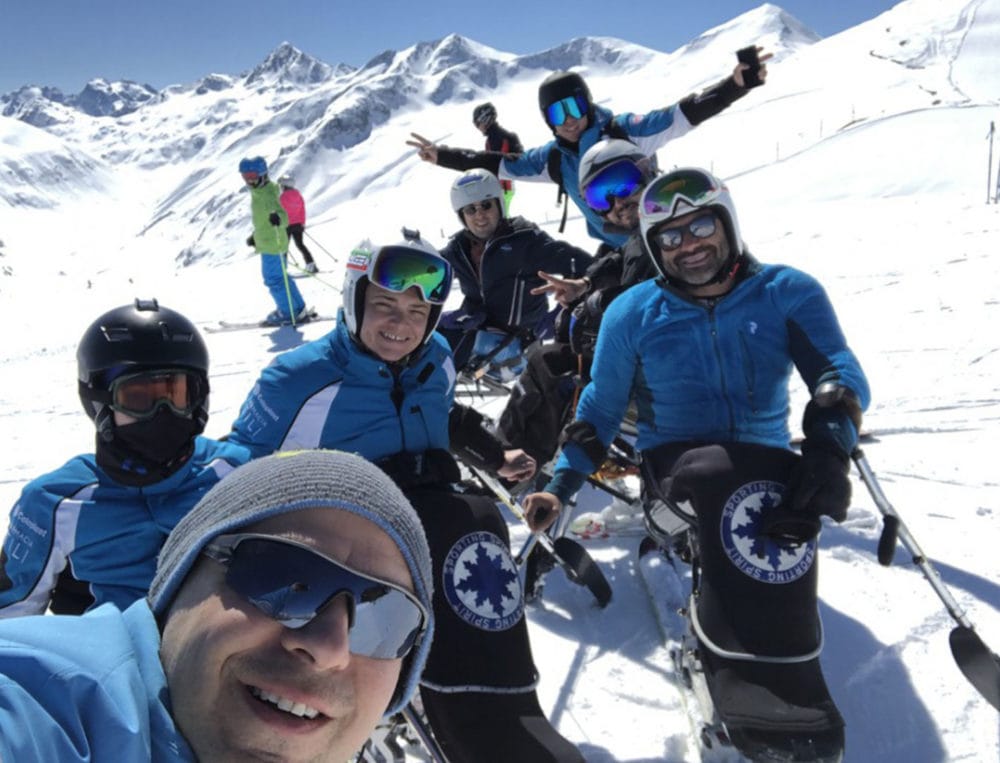 Discover the rates for disabled skiers
In Livigno the disabled skiers can take advantage of reserved offers and discounts on ski passes, so that they can make the most of all devoted facilities and services of the Ski Area.