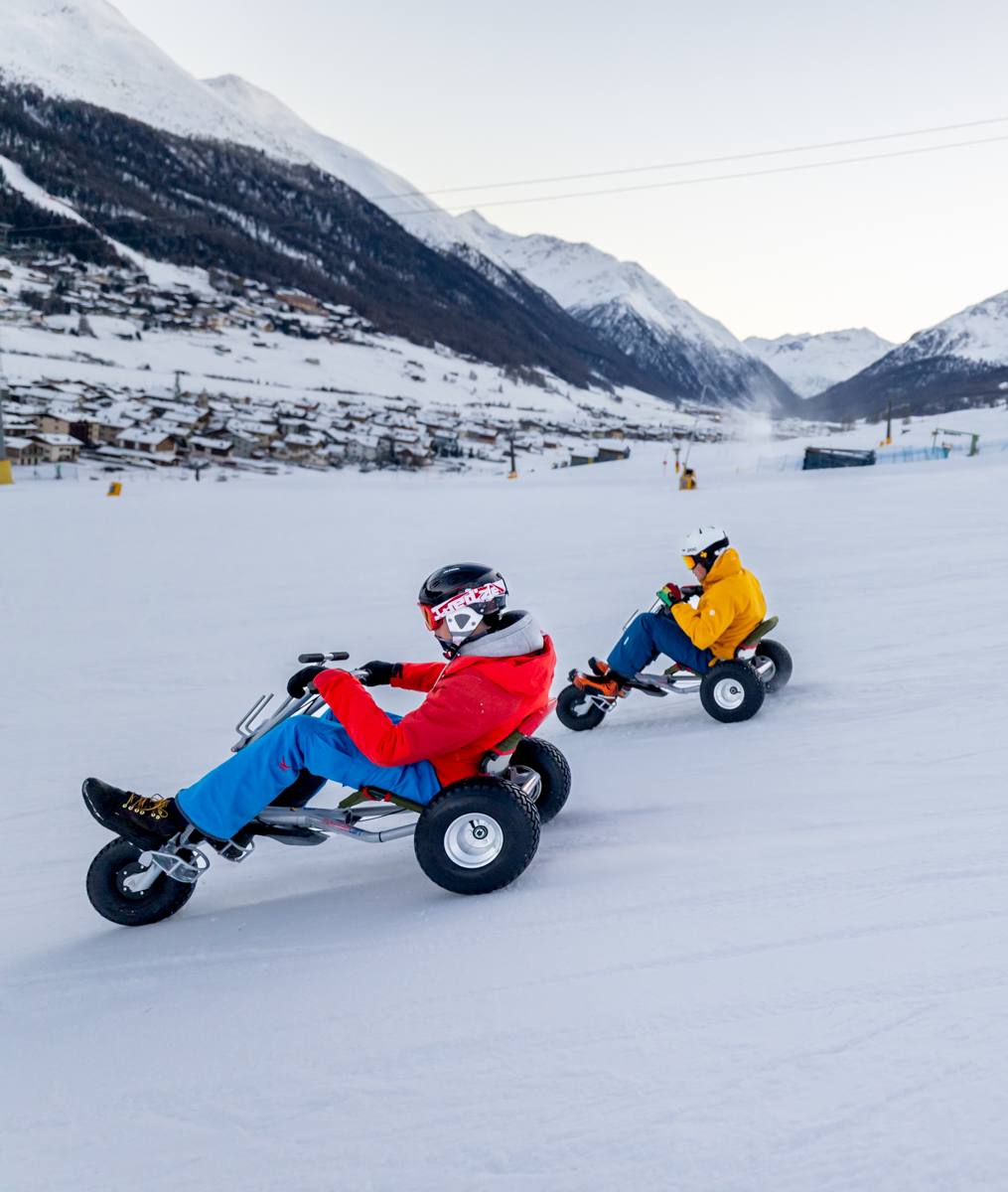 Snowkart
Three-wheel go karts on snow in Livigno
A fun downhill run
Are you ready to hurtle through the snow down the mountain on a three-wheeled go-kart? In the evening, the niuski track transforms into an adrenaline-filled course for sleds and mountaincarts.
Throw yourself into the track of Livigno's friendly beaver and face small jumps, tunnels and parabolics and race against friends and family.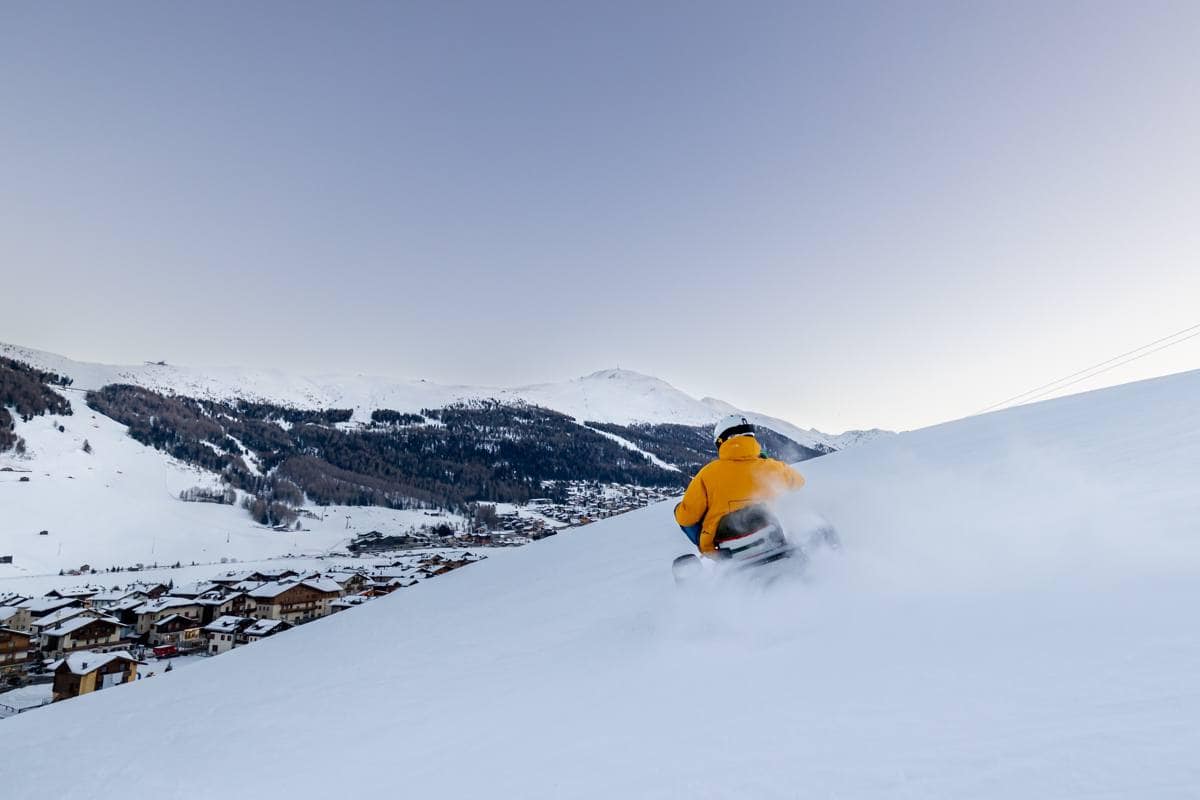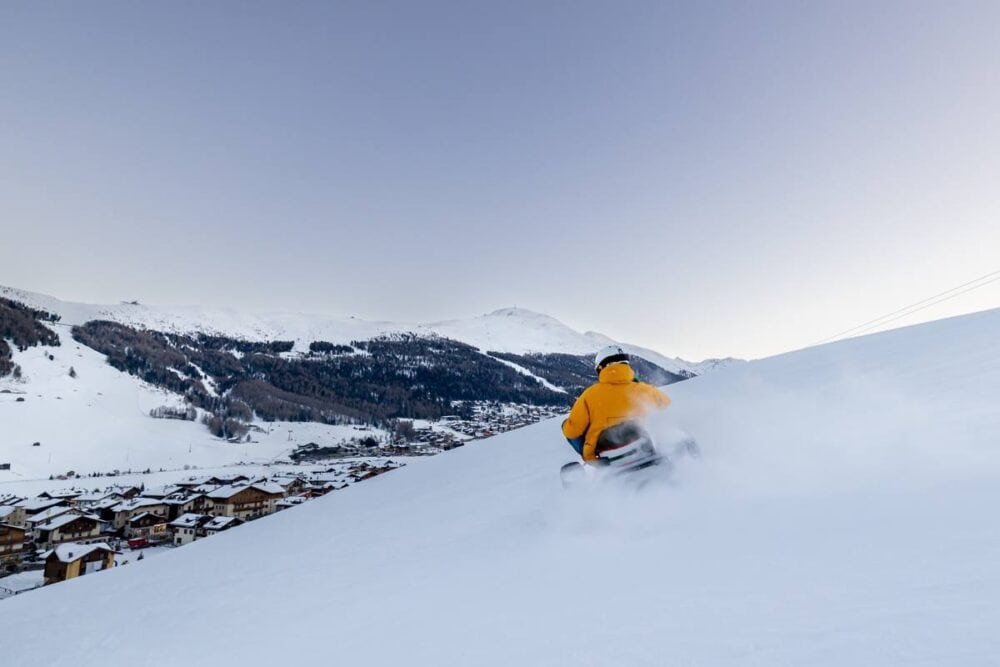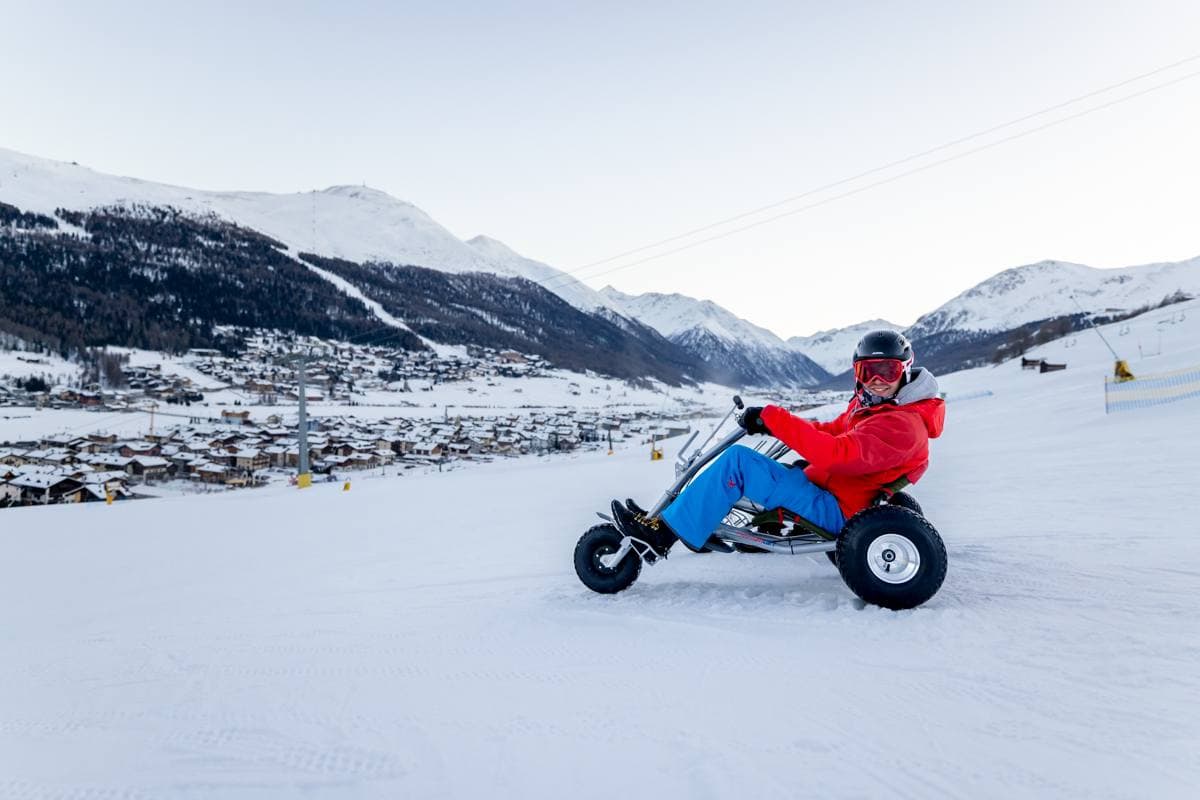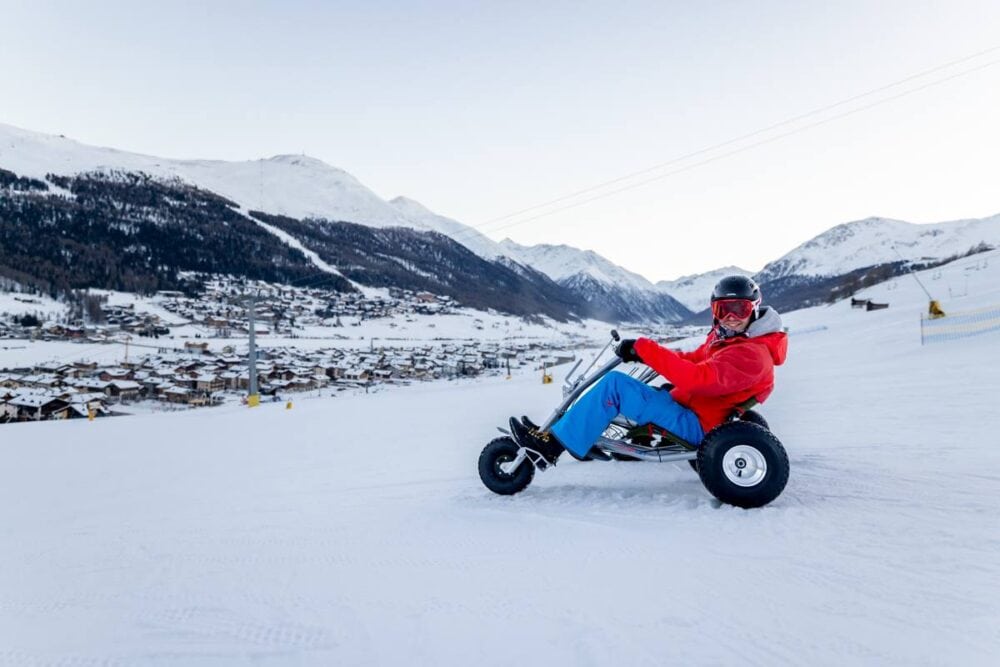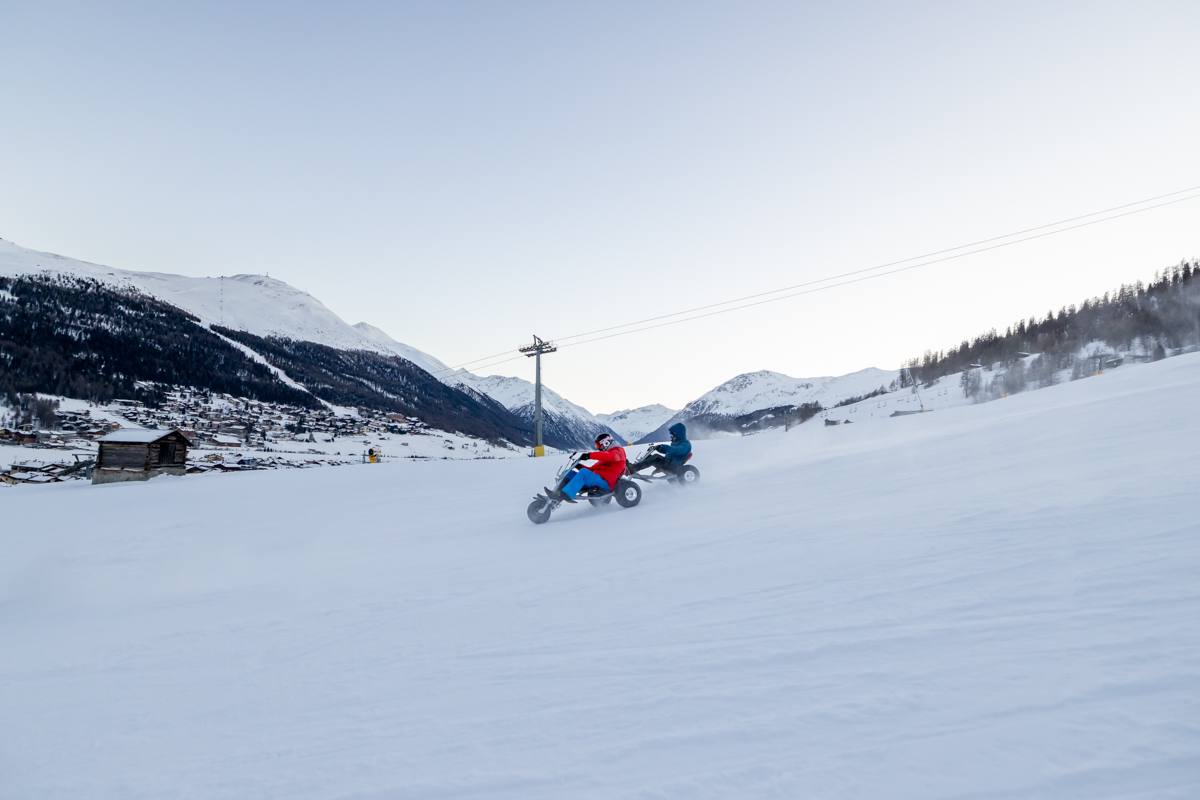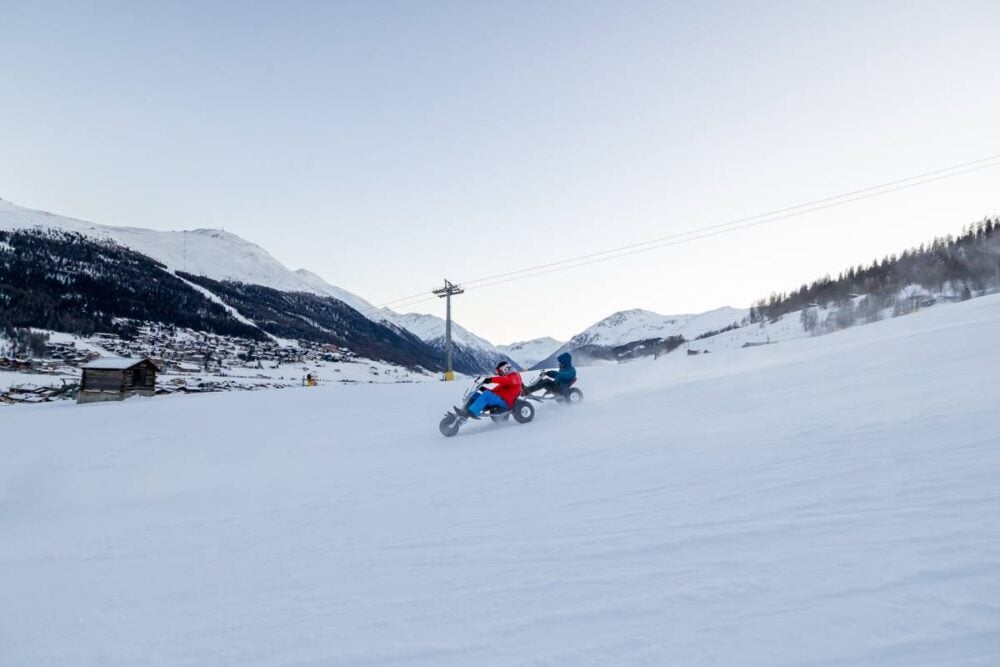 Contacts
Ph.: +39 0342 996 283
Email: info@silvestribus.it
ORARI DI APERTURA: every Monday and Wednesday, 5 p.m. to 7 p.m.
RATES
N.1 run: € 4,50; N.3 runs: € 12,00; N.5 runs: € 18,00; N.10 runs: € 32,00.
Packages can only be purchased at the Valandrea ticket office (not available online).
WHAT'S INCLUDED IN THE PACKAGE: Go-kart or sled rental and rides on Valandrea ski lift No. 29b.
CLOSEST LIFTS: 29b Valandrea
SUITABLE EQUIPMENT: mandatory helmet, comfortable snow clothing, gloves and après-ski boots.