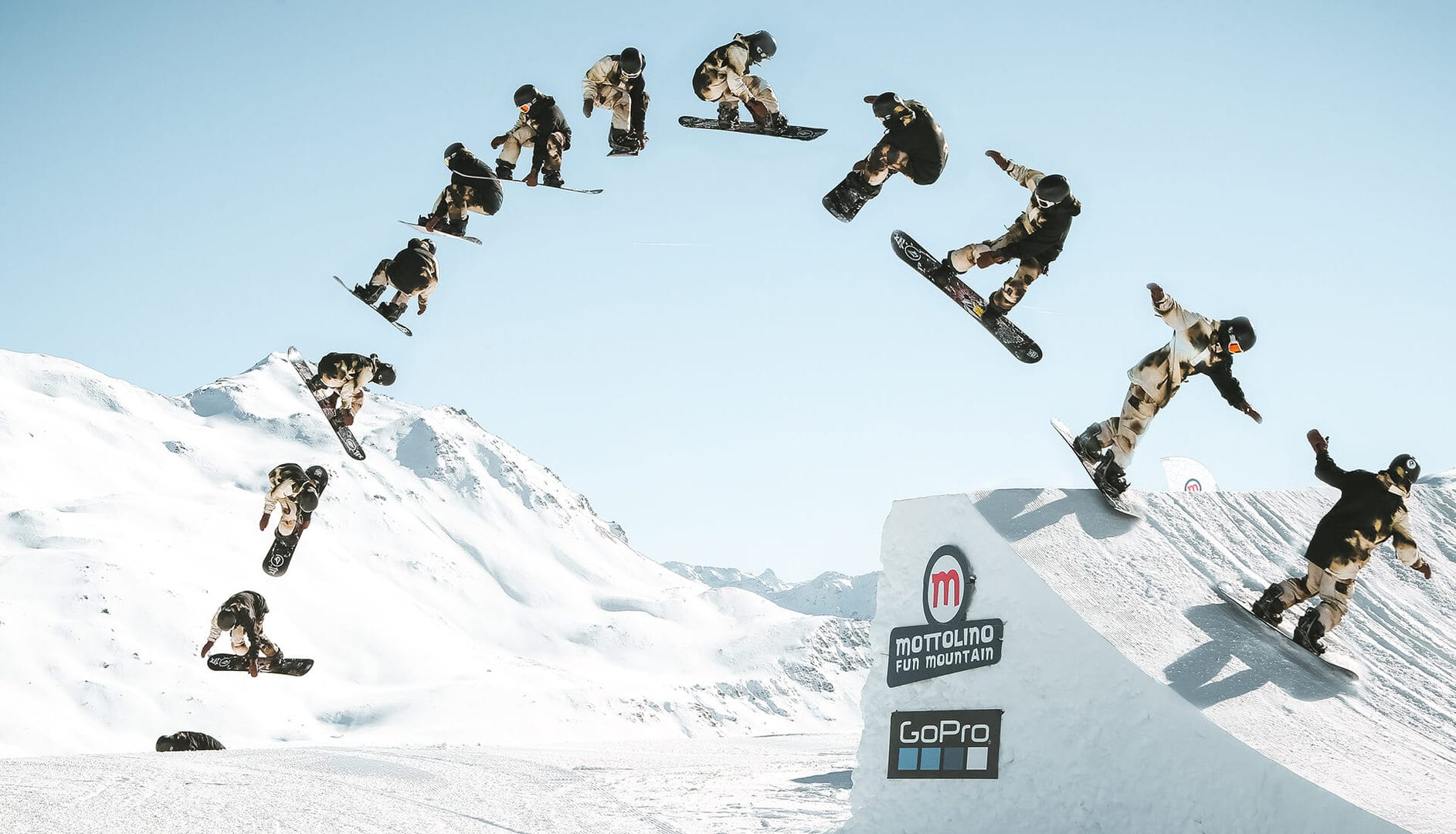 Snowpark Mottolino
The best Italian Snow park
and among the most famous in Europe
Mottolino Snowpark is the biggest snow park in Livigno, the most important of Italy and one of the most esteemed of Europe, location of international events, races and shootings and it is chosen every year by the most important snowboard and freeski professional athletes for their trainings.
The Snowpark is situated within the Mottolino area of Livigno, very close to M'eating Point Refuge at the Gondola arrival, it has a reserved lift – the automatic chairlift of Trepalle – and a specific snow maker system.
800 metres long, the most famous Snowpark in Livigno is organized into four lines of different levels: line M for less skilled snowboarders who desire to gain confidence with the air time, line L for more experienced  freeskier with longer jumps, line XL reserved to advanced and brave riders with arduous tricks, Jibbing Line with 12 rails of several degrees of difficulty. For a total of over 60 structures for snowboard and freestyle in the heart of Livigno Ski Area: it couldn't be better!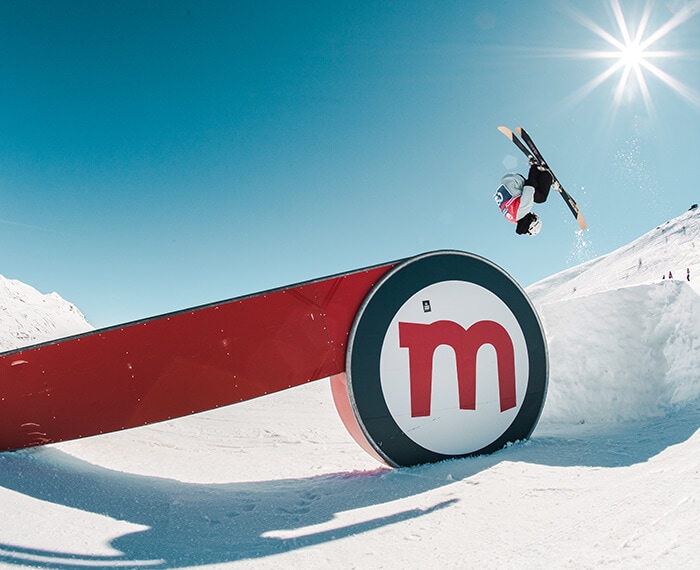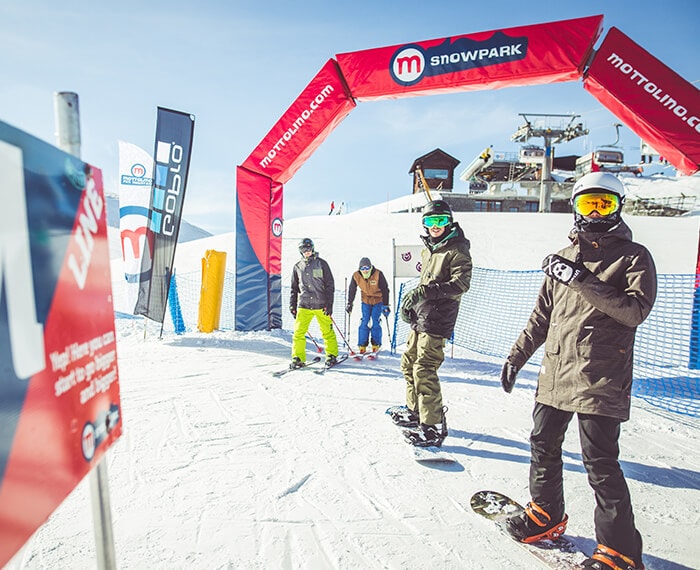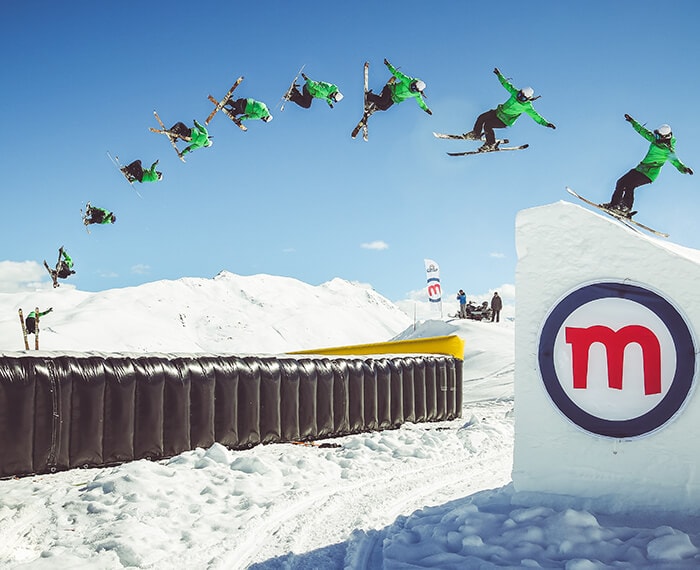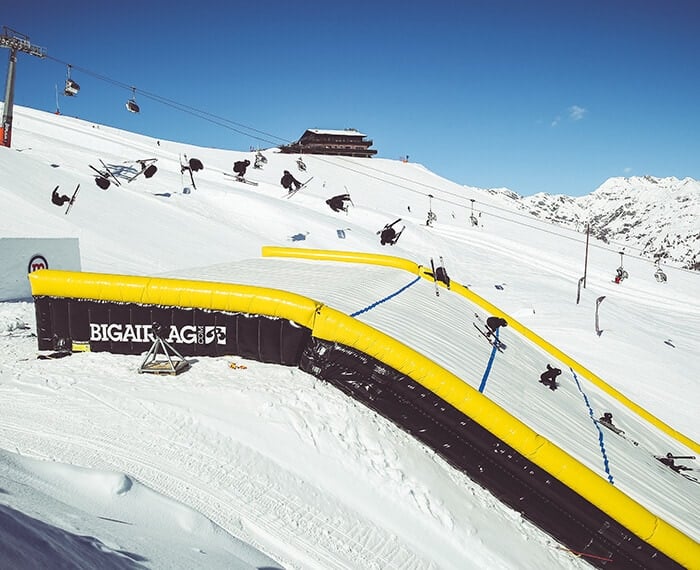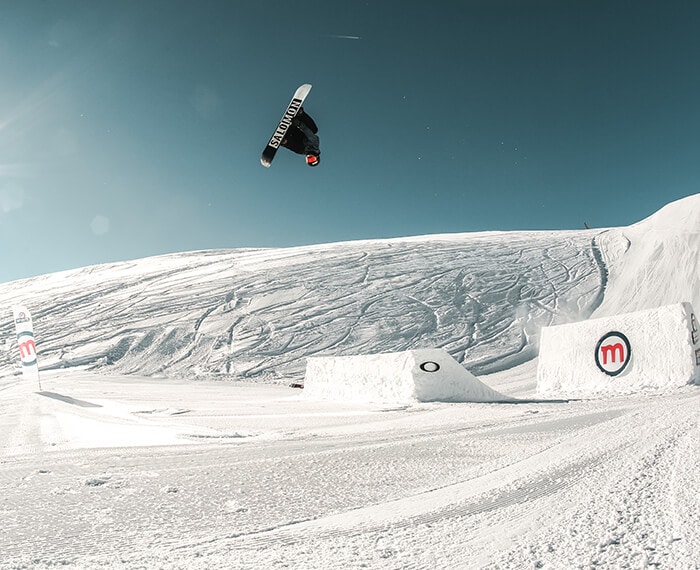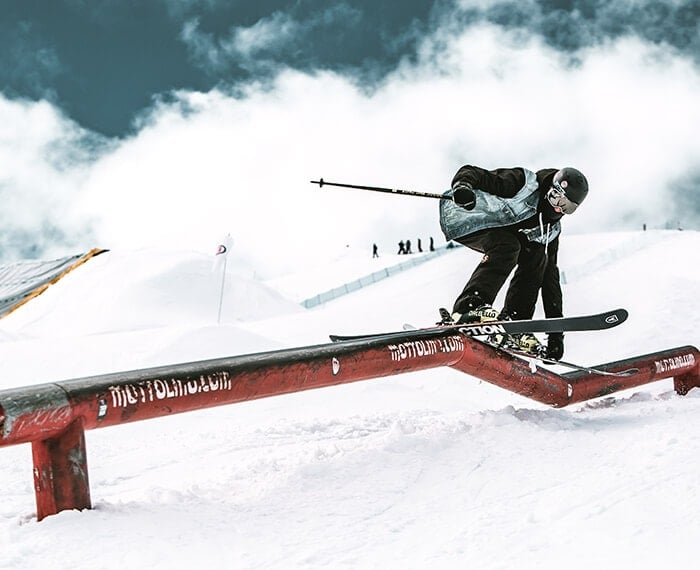 Services
CLOSEST LIFTS: 8 Trepalle
PARKING
REFRESHMENT AREA: M'eating Point