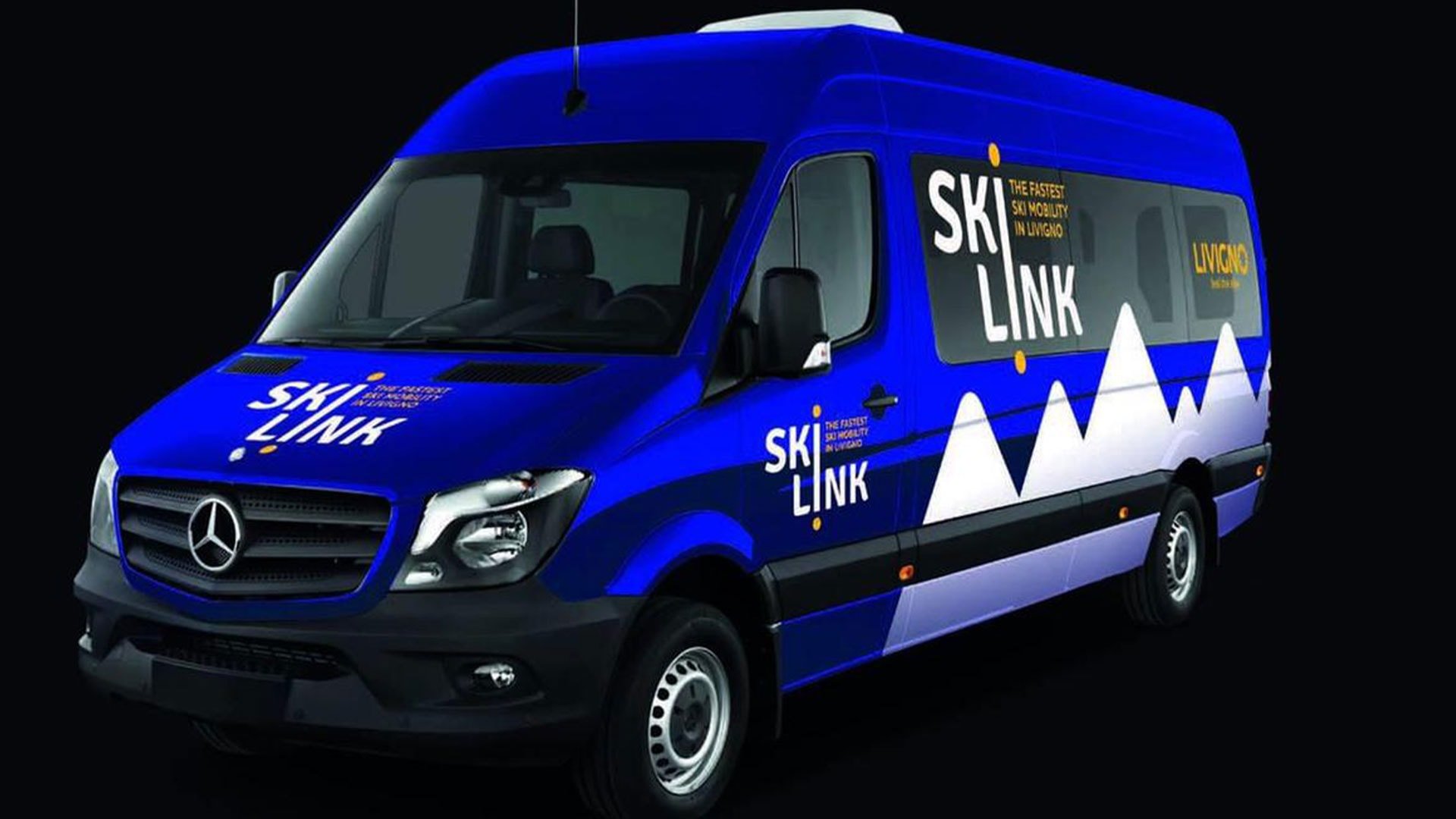 Skilink
Change mountain side in 5 minutes
Ski on both sides of Livigno
Fast link
Teola-Carosello 3000 | Mottolino-Cassana-Valandrea/Botarel
Your day on the skis in Livigno is limitless. In order to allow you to ski on both mountain sides in the same day, a special link has been devised: Skilink, the free transportation service for skiers that connects the two sides of Livigno in 5 minutes only.
There are 2 Skilink routes: the North line, that links the Mottolino gondola with Cassana gondola and Valandrea/Botarel lifts in town centre (round trip), and the South line, that links the Carosello 3000 gondola with Teola Mottolino-Pianoni bassi lifts.
The service is completely free of charge: take advantage of Skilink and ski on all main Ski Areas of Livigno in one day only.

Skilink timetable:
Every day from 9.45 am to 4.00 pm, with rides each 15 minutes.
Take the "Freebus", the free shuttle to go around Livigno
In Livigno the Skilink is not the only free bus available to skiers: during the whole day "Freebus" is active, the shuttle bus that with 4 routes enables you to move free of charge from one place of the resort to another one, from the centre to the outskirts and return.