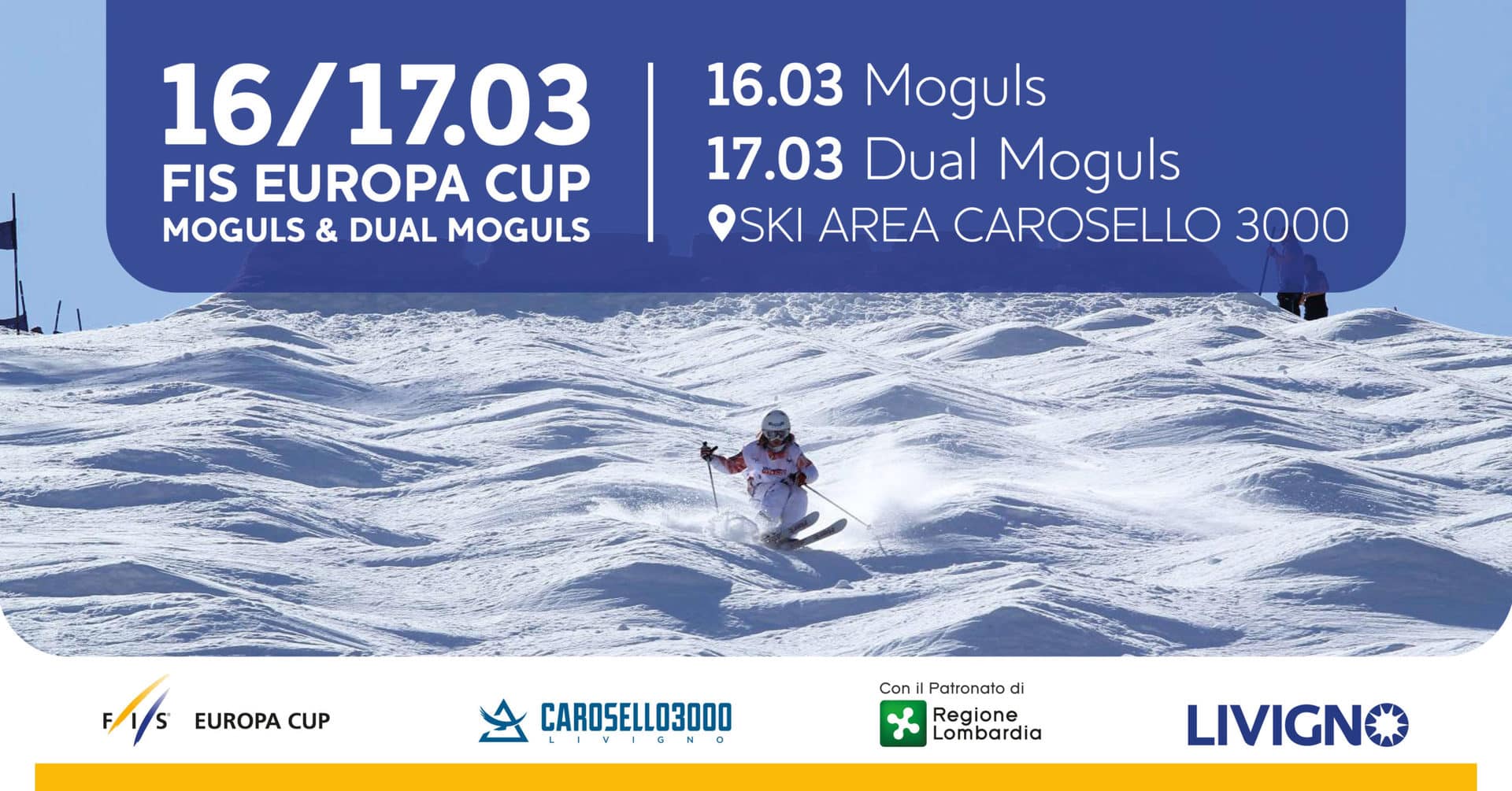 Fis Europa Cup Moguls & Dual Moguls in Livigno Ski Area
10/03/2022
LIVIGNO HOSTS THE MOGULS & DUAL MOGULS EUROPEAN CUP
On 16 and 17 March 2022 Livigno Ski Area will host the European Cup of Moguls and Dual Moguls, one of the first important appointments before the Olympic Games Milano Cortina 2026. In fact, the Olympic Snowboard and Freestyle competitions will take place on the slopes of Livigno.
Moguls: a freestyle discipline
Moguls are a specialty of the freestyle skiing discipline where skiers throw themselves on a slope of artificial bumps and carry out evolutions along the track. The moguls competitions can be carried out individually or in parallel (dual moguls) and the athletes are awarded scores taking into account:
of the descent speed
of the style with which the humps are faced
of the quality of execution of the jump
The mogul races scheduled at Carosello 3000 will see the best freestylers in the World compete between jumps, humps and spectacular evolutions. 
Event Program
14 March 2022
20:00 TC meeting on GoTo Meeting
15 March 2022 – TRAINING DAY
08:30 1st run of the lift
11:45 – 12:00 Inspection
12:10 – 13:00 Training
13:00 – 13:10 Course preparation 
13:10 – 14:00 Training
18:00 TC meeting on GoToMeeting
16 March 2022 – MOGULS COMPETITION
08:30 1st run of the lift
09:20 – 09.35 Inspection
09:45 – 10:30 Training
10:45 Forerunner
10:50 – 11:30 Qualification women  (16)
11.30 – 12.15 Qualification men  (27)
12:40 – 12:50 Training  finalists – 1 run
13:00 Finals (8/16)
Race Awards
18:00 TC meeting on GoToMeeting
17 March 2022 – DUAL MOGULS COMPETITION
08:30 1st run of the lift
09:20 – 09.35 Inspection
09:45 – 10:30 Training
10:45 Forerunner
10:50 – Dual Moguls Competition
Race Awards
Moguls Europa Cup Awards Ceremony
Dual Moguls Europa Cup Awards Ceremony
Moguls Overall Europa Cup Awards Ceremony
Red Bull DJ Set
On Thursday 17 March, the exclusive musical DJ Set by Red Bull will also be present at the event, which will make everyone dance.
Road to Milano Cortina 2026
The scheduled stage of the European Cup is undoubtedly an important opportunity for Livigno to prepare to host the Milan-Cortina Olympics and is a valuable test for Carosello 3000, home to the Olympic moguls and aerials competitions.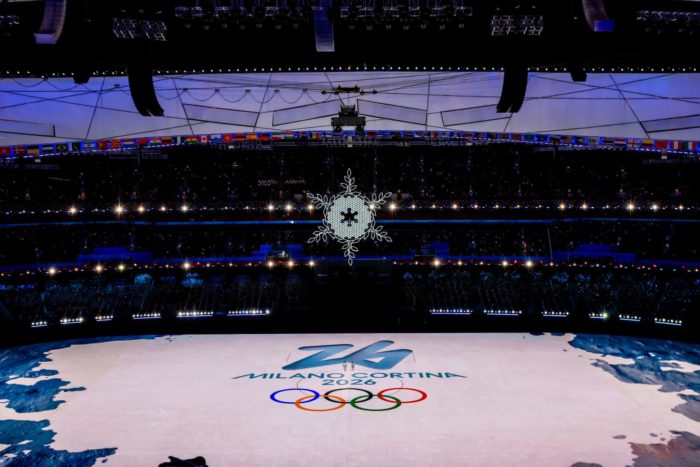 The Olympic Athletes of Livigno
The Chairman of the Livigno Skipass Association, Giorgio Zini, former Olympic freestyle skiing athlete, will be present at the parterre.In the Moguls discipline, introduced at the 1992 Winter Olympics in Albertville, 7 athletes from Livigno participated in the Olympic Games: Giorgio Zini, Paolo Silvestri, Simone Galli, Walter Bormolini, Simone Mottini, Mattia Pegorari e Mariangela Parravicini.