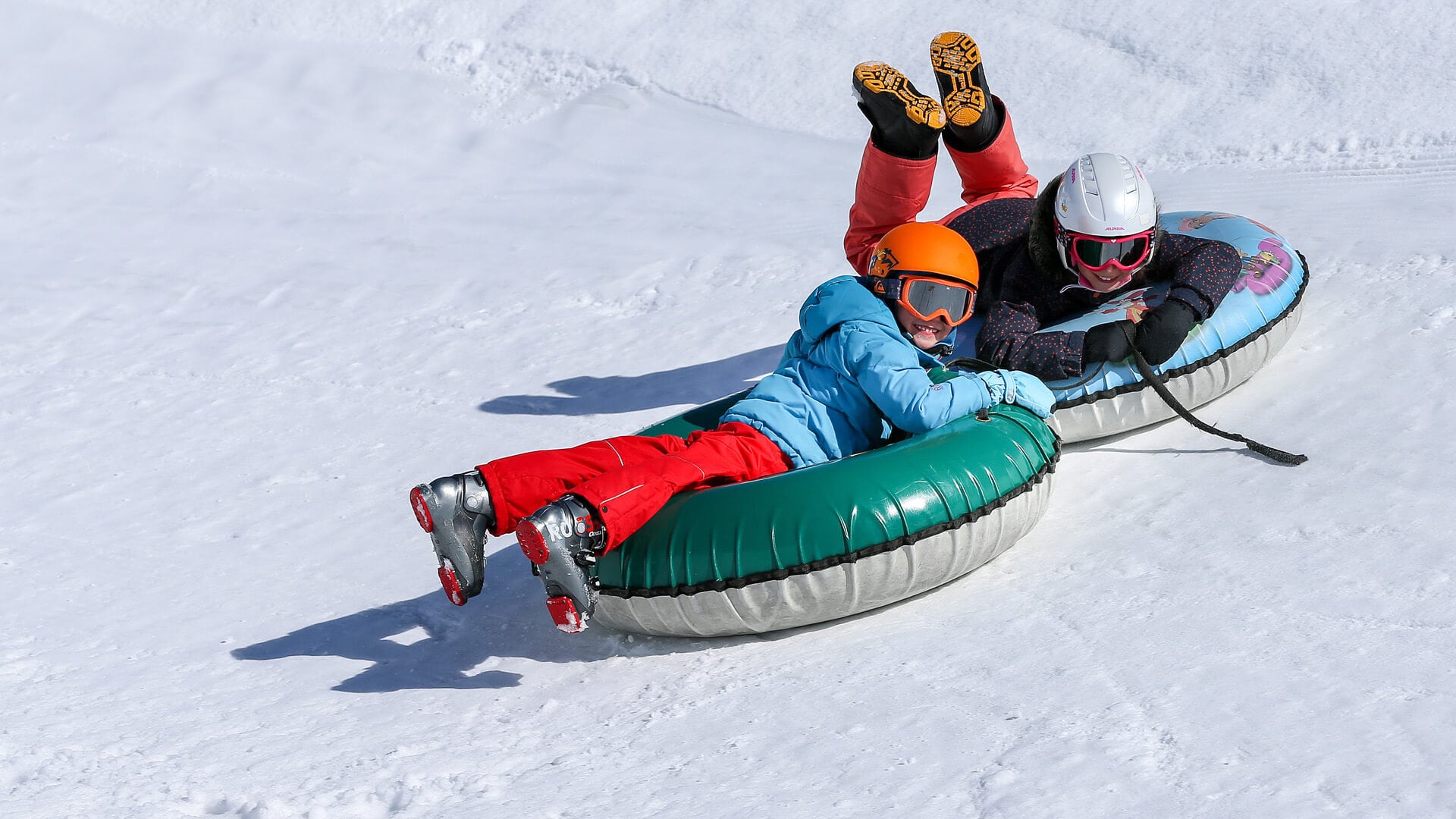 Snow tubing in Livigno
Descents with snow tubes for kids
3, 2, 1… you slide!
On Livigno slopes with snow tubes
Long and wonderful descents with snow tubes await you in Livigno, in some lifts of the Ski Area. Take your snow tube, use the easy conveyor belt to reach the top of the slope and you're ready to dart in the snow: a little push and the amazing downhill ride starts, in complete safety.
Fun for kids in the snow is guaranteed.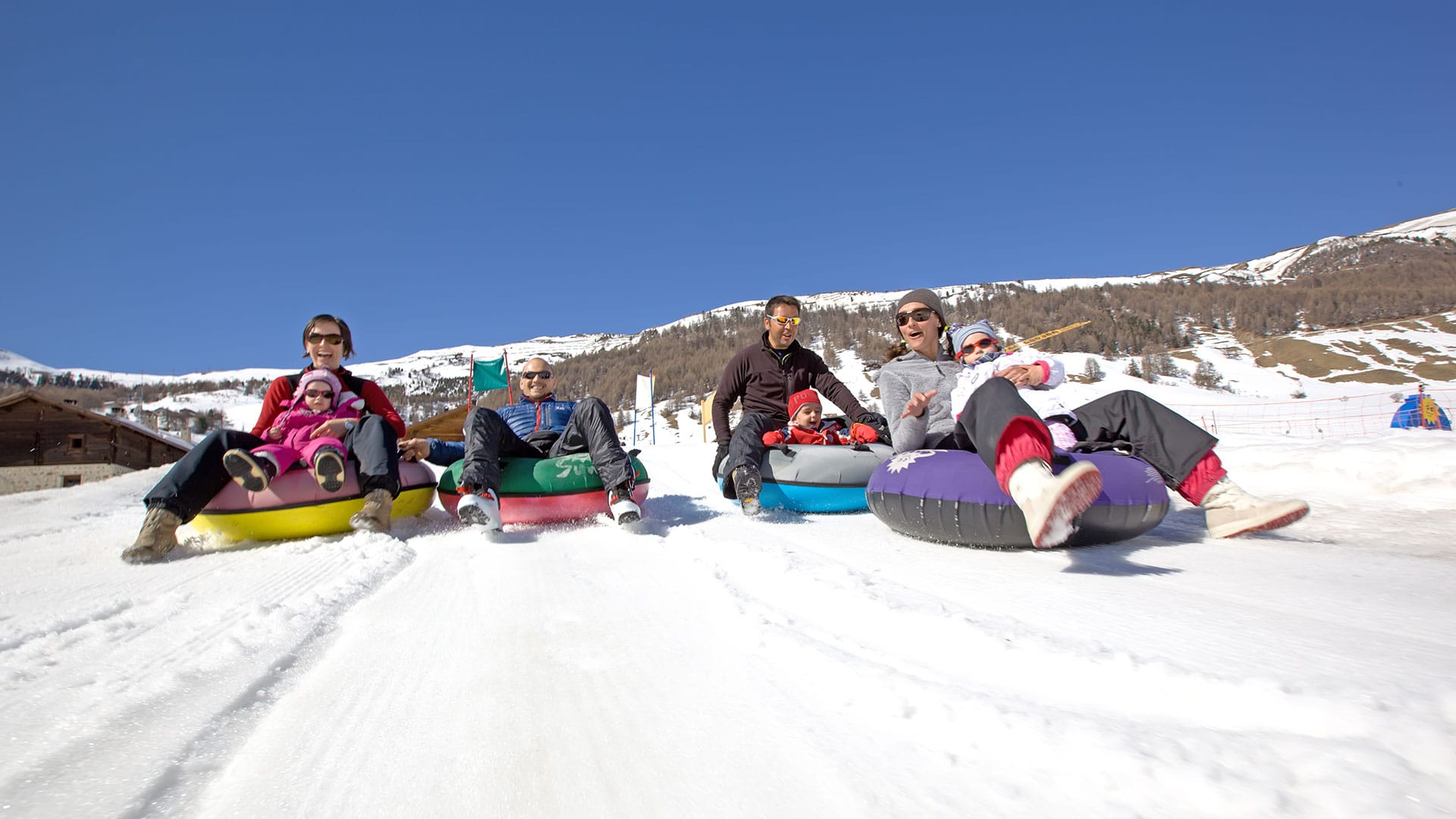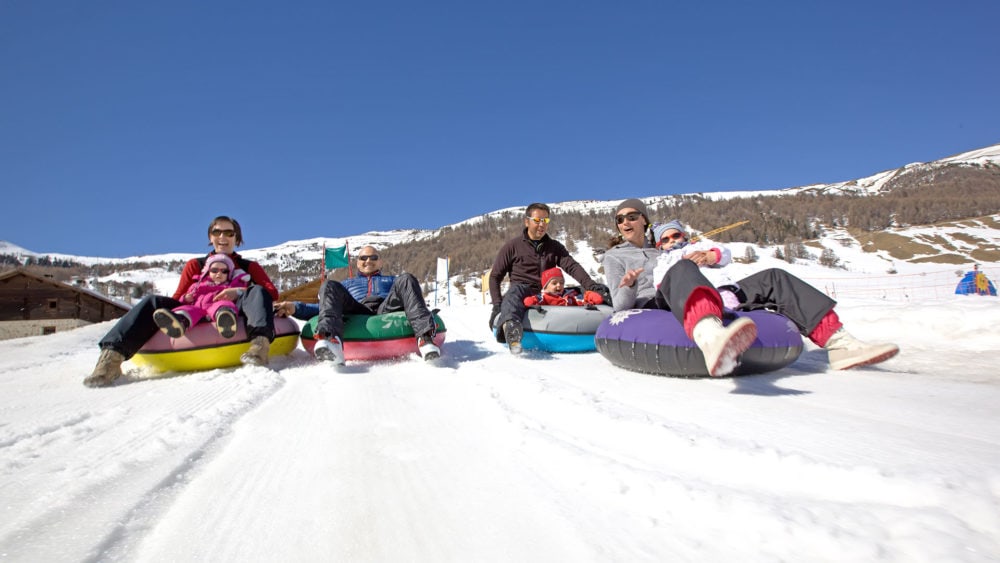 Services
CLOSEST LIFTS: 18 Doss 18 (Snow tubing 18), 23 Campo scuola (Snow tubing Campo Scuola)
PARKING AREA (Snow tubing 18)