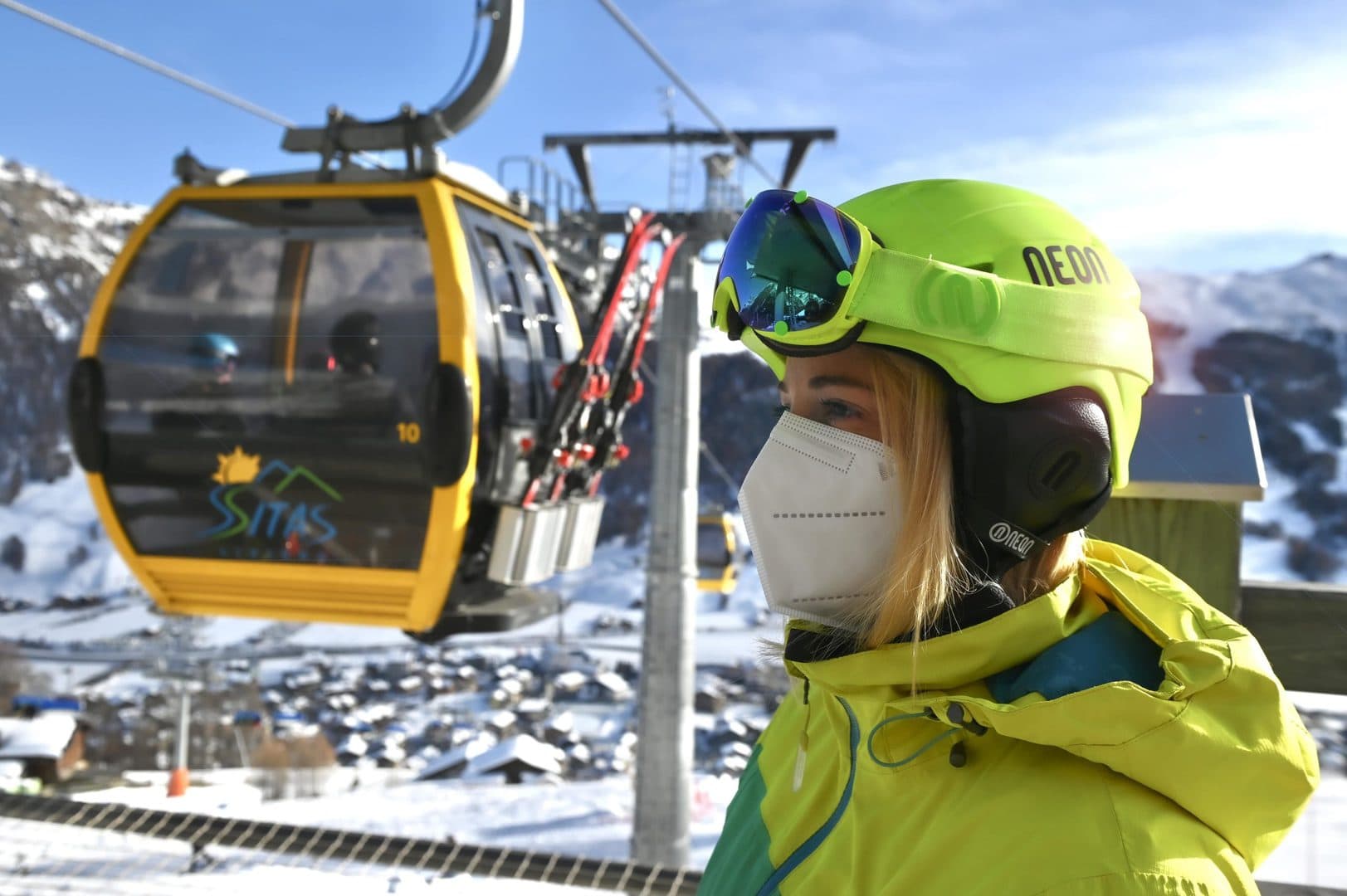 FFP2 MASK TO SKI: WHEN IT IS MANDATORY
27/12/2021
FFP2 MASK TO SKI: WHEN IT IS MANDATORY.
The Italian Decree called "Decreto Festività", approved on 23rd December and came into force on 25th December, introduces new rules to ski concerning the use of personal protective equipment.
Skiers must wear a face mask covering the nose and mouth to access the Livigno ski area.
Let's see in details which kind of mask is mandatory to wear and where.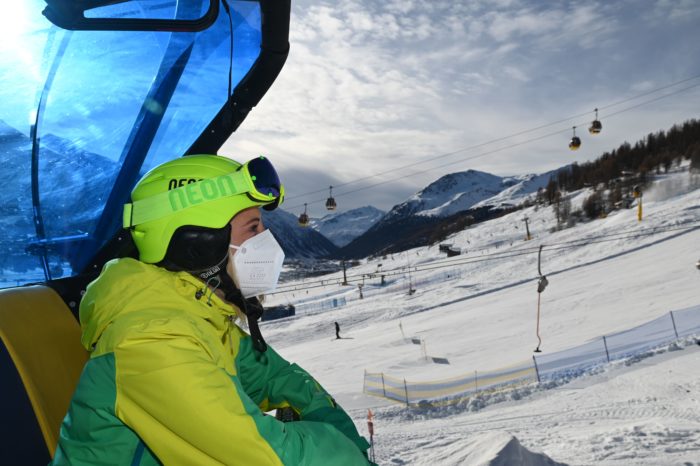 It is mandatory to wear a surgical mask (or higher) on open ski lifts, ie ski lifts and chair lifts without bubbles, and outdoors when you are stationary in a queue.
The FFP2 (or higher) mask is mandatory to access the closed ski lifts, that is, gondolas and chair lifts with bubbles.
The only ones exempt from the mask obligation are young skiers under the age of 6.
Nothing changes to the anti-covid 19 rules already in force, which differ according to the color assigned by the Italian government to the region. For Livigno we refer to the color attributed to the Lombardy Region. But let's see, in short, what are the government instructions:
In "white zone" or "yellow zone" you must have the green Covid-19 certification (basic Green pass, also valid with a swab or antigen test) to access closed lifts, while no green pass is required for access to open lifts.
In "orange zone", instead, the safety measures are more pressing, regardless of the type of lifts. Whether it is a gondola, a chair lift or a ski lift, to access the lifts you must have the so-called Covid Super Green Pass, issued only as proof of vaccination, or recovery from the virus within the last six months.
The following rules remain valid: green pass not mandatory for children under 12, obligation of interpersonal distance of at least one meter, reduction of capacity to 80% for closed lifts and no limitation to the number of ski passes that can be sold. 
We recommend you to buy ski passes online from the official web-site www.skipasslivigno.com or through Livigno Skipassion Application. The ski pass bought on line (without support/key card) can be collected at any pick-up point (ticket machine, partner hotel, ticket booth). It is always available the sale service and client assistance at the Skipassion ticket offices in Livigno.
These are the measures in force to date.
Livigno Skipassion will update the access rules to the ski area and promptly communicate any new measures issued by the Italian government.