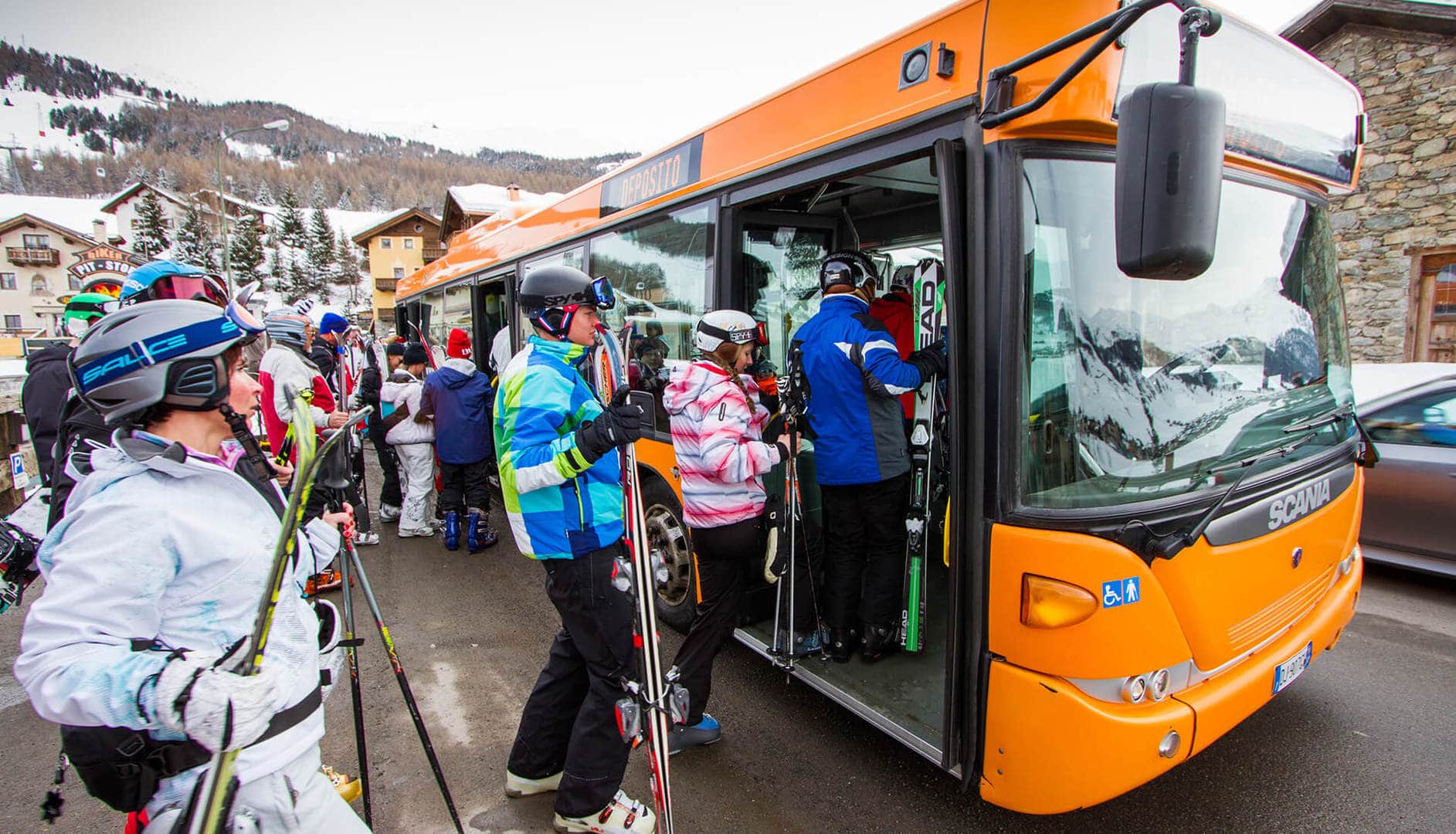 Traffic free day a Livigno
30 March 2023/08:00:00

-

17:00:00
An ecological day with a car stop in the centre of Livigno: our tips.
WHEN
On Thursday 30 March 2023 from 10.00 am to 5.00 pm a Traffic Free day organized by the Municipality, in agreement with Apt, Atc and Skipass Association, to promote and raise awareness for sustainable mobility and local public transport, which in Livigno guarantees a free service all year round.

WHERE TO PARK THE CAR
Before 10.00 a.m., we recommend that you park your car in Livigno's internal car parks and release them after 5.00 p.m. During that day, by way of exception, it will also be possible to park along the via Teola. 
Should you arrive in Livigno after 10 a.m., then we recommend using the public car parks in via Freita, c/o Mottolino, Aquagranda or at the hamlet of Trepalle.
In addition, the via Marangona will be open to allow the flow of passing traffic.
HOW TO GET AROUND LIVIGNO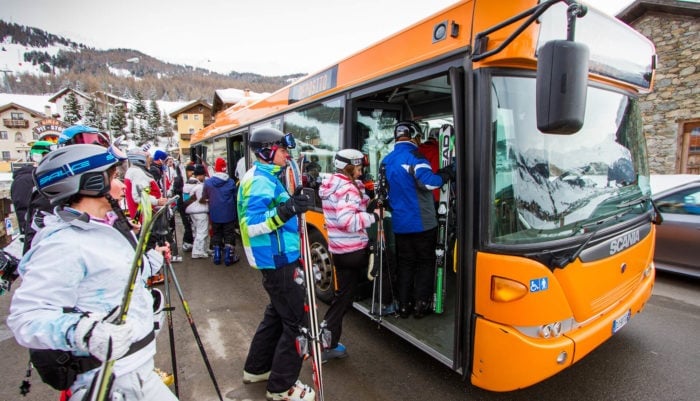 BY FOOT OR FREE BUS
During the day, the urban LPT service will be further enhanced, including the connection to Trepalle. 
The freebus is the free public transport service operating daily from 7.30 a.m. to 8 p.m. The four freebus lines, each with different routes, reach all the ski lifts, the town centre and the more peripheral areas.
And the transport of skis, snowboards and sports equipment is permitted and free of charge.
SKILINK ACTIVE SERVICE
The free transport service for skiers that connects the two sides of Livigno in just five minutes, Skilink, also remains active.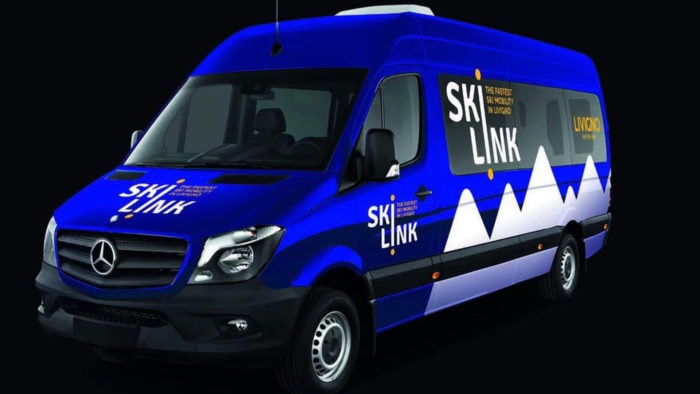 STREETS CLOSED TO TRAFFIC
During this day the following streets will be closed to traffic (with the exception of local public transport and taxi drivers) from 10.00 to 17. 00, the following streets: Saroch, Borch, Pedrana, Pizabela, Svanon, Confortina, Rin, Pozz, Vinecc, Toiladel, Piceir, Isola, Fontana, Boscola, Prestefan, Sant'Antoni, Plan, Bondi, Pontiglia, Pienz, Taglieda, Crosal, Li Pont (from the Pontiglia roundabout to the school roundabout), Dala Gesa, Ostaria, Botarel, Domenion, Rasia, dela Madonina, Olta, Canton, Molin, Federia, Campacc, Beltram, Pemont, dali Croscetta, Via Teola, Via Parè.
DEROGATIONS
However, the following exceptions will apply during the period of validity of the initiative:
– Food transport companies, couriers and artisans may complete their deliveries and move within the above-mentioned streets until 12 noon.
– Resident parents are permitted to drive their cars to pick up their children from school and nursery, and to drop off and/or pick up their children from sporting events, where this is not possible.
– Those who absolutely need to use the car, should be able to justify their driving during the times when the traffic is closed to traffic at the time of the inspection.